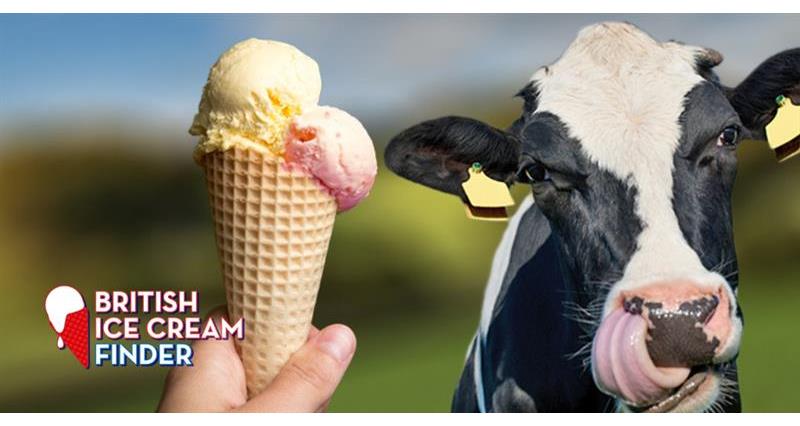 Calling all ice cream producers! The NFU's ice cream finder shows where NFU members across Wales and England are producing real, British dairy ice cream.
Designed to connect the public with local dairy ice cream producers, the finder enables people to discover top-quality British dairy products as well as the stories behind each unique producer.
NFU Cymru Dairy Board Chair Abi Reader said: "It's good to be able to highlight how some of our dairy farmers are adding value to milk on farm.
"We fi rst recognised a couple of years ago that many of our dairy farmer members have
diversified into producing their own ice cream and it would be a great idea to create a map to show exactly where the public can go to buy real, Welsh, local ice cream.
"We now have more than 100 producers on the finder and throughout the summer months the British dairy ice cream finder will continue to grow as more NFU and NFU Cymru members are added.
"Real dairy ice cream, made with Welsh milk, has a great taste and a creamy texture. Nothing beats it."
Watch our consumer-facing video talking about how real British dairy ice cream is produced: