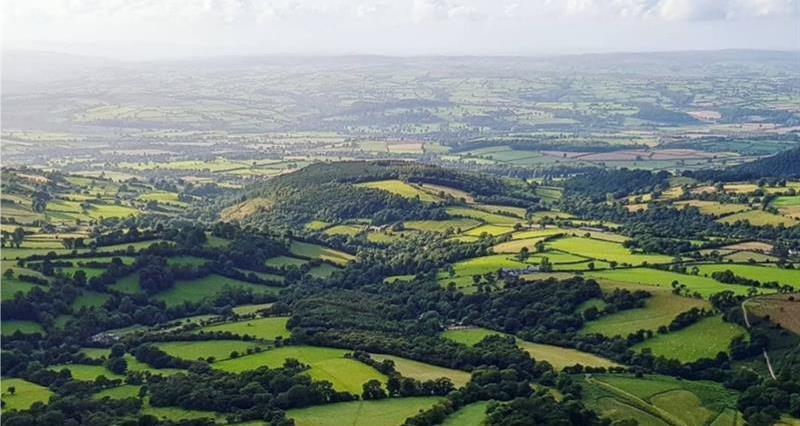 This consultation closed on the 30th October 2019. Below is information on the proposals contained within the consultation document and the union's comprehensive response.
~ ~ ~ ~ ~ ~ ~ ~ ~ ~ ~ ~ ~ ~ ~ ~ ~ ~ ~ ~ ~ ~ ~ ~ ~ ~ ~ ~ ~ ~ ~ ~ ~ ~ ~ ~ ~ ~ ~ ~ ~ ~ ~ ~ ~ ~ ~ ~ ~ ~ ~ ~ ~ ~ ~ ~ ~

Background
On 9 July 2019 Welsh Government published their Sustainable Farming and our Land consultation which put forward revised proposals for how they intend to support farmers post Brexit.
The Sustainable Farming and our Land consultation followed Welsh Government's initial proposals contained within last year's Brexit and our Land consultation, to which NFU Cymru submitted a comprehensive response.
NFU Cymru's policy papers set out our vision for the future of agricultural policy in Wales. The papers outline an ambition for a productive, profitable and progressive farming industry, delivering jobs, growth and investment for Wales.
The following is the NFU Cymru summary of the full 151 page consultation paper. It does not set out NFU Cymru's views on these proposals at this stage.
Summary
A new single scheme to support farmers made up of two elements – the Sustainable Farming Payment and Business Support.
Entry to the new scheme would be via a Farm Sustainability Review carried out by the farmer and an adviser.
The product of the review would be a Farm Sustainability Plan, providing the gateway to the two types of support.
The Sustainable Farming Payment would replace BPS and Glastir and provide an annual income to farmers in the scheme.
You would receive the Sustainable Farming Payment for the delivery of outcomes which are not rewarded by the market; these will principally be environmental outcomes.
Business Support will focus on advice, capital investment and skills development.
A multi-year transition period from current schemes to the new scheme is proposed - when this period starts and ends is yet to be decided due to the Brexit uncertainty.
Welsh Government state that they are strongly committed to maintaining support to farmers.
Given the scale of uncertainty, Welsh Government cannot say how they will distribute support between the two elements or provide detail on payments or contract lengths.
Consultation overview
Welsh Government state that it is clear that there is an overwhelming case for supporting farmers, and the consultation looks at how best to do this. They acknowledge that the vast majority of people who work on the land are farmers and the proposals within the consultation primarily concern farmers. Sustainable Farming and our Land has nine chapters, the first two chapters provide a summary of the proposals with the second being a farmer walkthrough of the proposed scheme. The remaining chapters and the annexes provide more detail and a background to the proposals.
Click on the buttons below to read more about each area: