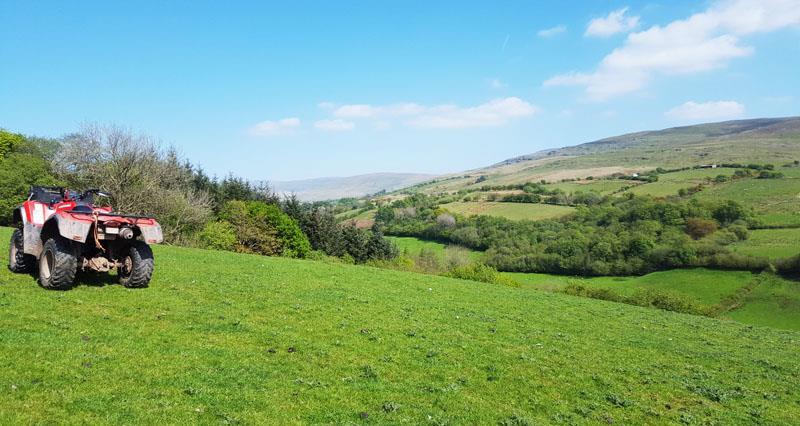 NFU Cymru has called on the Welsh Government Economy Minister to urgently review the eligibility criteria for the Economic Resilience Fund in order to support stricken farming businesses.
NFU Cymru has written to the Minister for Economy, Transport and North Wales, Ken Skates, AM to request that Welsh Government urgently review the eligibility criteria for the Economic Resilience Fund to facilitate the provision of support to Welsh farmers impacted by the Covid-19 emergency..
The request comes as many farmers across Wales have expressed distress and dismay that farm businesses are not eligible to access the £500m fund established by Welsh Government to provide extra support to the Welsh economy, businesses and charities experiencing a sharp drop in trading as a result of the Coronavirus pandemic.
NFU Cymru President John Davies said: "As the country battles against the very serious threats posed by the Coronavirus pandemic, Wales' farmers are rising to the challenge and doing their utmost to keep the nation fed and continually supplied with safe, high quality, traceable food through the crisis.
"NFU Cymru is doing everything possible to ensure primary producers are able to continue producing food and that supermarket shelves remain stocked. However, with the severe disruptions in the supply chain which have followed a very difficult winter, we are starting to see severe impacts to cashflow across a range of farming sectors with some farm businesses reaching crisis point.
"Earlier this month, NFU Cymru wrote to the First Minister, Mark Drakeford AM, emphasising that a package of support from government is going to be critical given the Covid-19 related impacts already being felt by the farming industry, this included access to Economic Resilience Fund support. Farmers are justifiably distressed - particularly in the absence of bespoke support for farming from Welsh Government so far - that they will be unable to access Economic Resilience funding and will instead be referred to Farming Connect."
He added: "Whilst we recognise the steps that deliverers of the Farming Connect programme have taken to ensure the service can continue in the context of the Covid-19 lockdown, we are clear that the Farming Connect 'offer' falls significantly short of the type and level of support many farming businesses now need.
"NFU Cymru is also clear farming can't be 'furloughed', indeed it is in the national interest that farm businesses continue to operate to provide food for the nation during times of crisis and beyond. We are fully supportive of measures from government to support and underpin the survival of businesses facing unprecedented impacts as a result of Covid-19 – this must include farming.
"It is absolutely vital that Welsh Government ensures that Welsh farm businesses reaching crisis point as a result of Covid-19 are supported so they can continue to fulfil their vital role as food producers underpinning the rural economy".