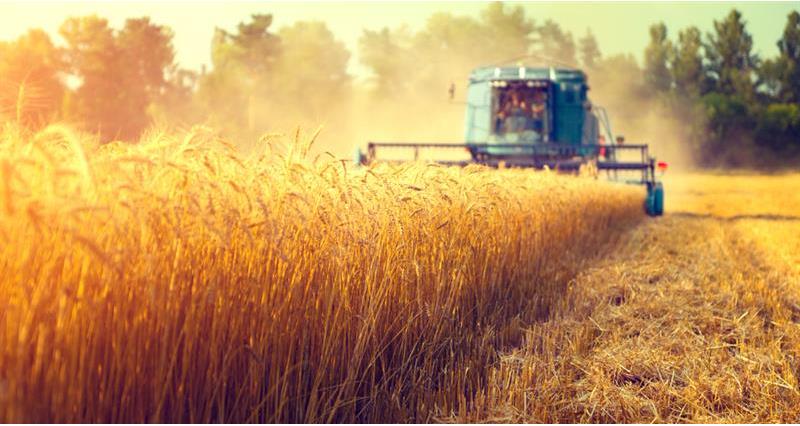 Responding to the Welsh Government's announcement of a blanket derogation for farmers in Wales from the two and three-crop rule, NFU Cymru Combinable Crops Chairman Andrew Davies said: "This derogation will be a relief to many farmers who have faced one of the wettest winters on record, resulting in fields being waterlogged and in some cases being underwater for many weeks.
"The unprecedented situation has meant farmers up and down the country have found it difficult to have one crop in the ground, let alone three. Many farmers have lost crops planted last autumn which failed to establish as a result of waterlogged fields and have faced the significant additional costs associated with replanting and re-establishing crops to meet this rule in 2020.
"NFU Cymru has raised this matter with the Minister and her officials in Welsh Government and Rural Payments Wales (RPW) on a number of occasions in recent months. Initially RPW agreed to look at this matter on a case by case basis under force majeure provisions. We are pleased that Welsh Government has now recognized the difficulty and bureaucracy of this approach especially in the face of the Covid-19 pandemic. I am pleased that Welsh Government has ultimately listened and removed the rule for 2020."
Responding to the extension of the SAF deadline until 15th June and the reopening of the BPS and Glastir 2019 support scheme (loan facility), NFU Cymru President John Davies said: "We welcome the announcement that the BPS and Glastir 2019 support scheme will re-open from today to support those farmers who are yet to receive any of their 2019 BPS and/or Glastir payments. However, the absolute priority for RPW must be to ensure that all outstanding payments to farmers are made in full at the earliest opportunity.
"Farmers across Wales have faced an expensive winter as a result of a succession of storms and flooding issues, this is combined with the Coronavirus pandemic which is already causing supply chain issues that are impacting on farmgate prices. The payment window opened some four months ago and it is imperative that Welsh Government prioritises all outstanding 2019 claims as a matter of urgency.
"We note that the Minister has decided to extend the deadline for completing the Single Application Form to the 15th June. This will give farmers and NFU Cymru staff who are assisting members remotely more time to complete the application form. However, we would ask the Minister to commit to ensuring that this extension will not impact on the timely delivery of BPS and Glastir support later this year."
Mr Davies concluded: "Welsh farmers are immensely proud to produce healthy, nutritious food produced to world leading standards and in the face of this crisis we will continue to do our utmost to keep the nation fed. We very much welcome the words of support from the Minister to Welsh farmers at this time."