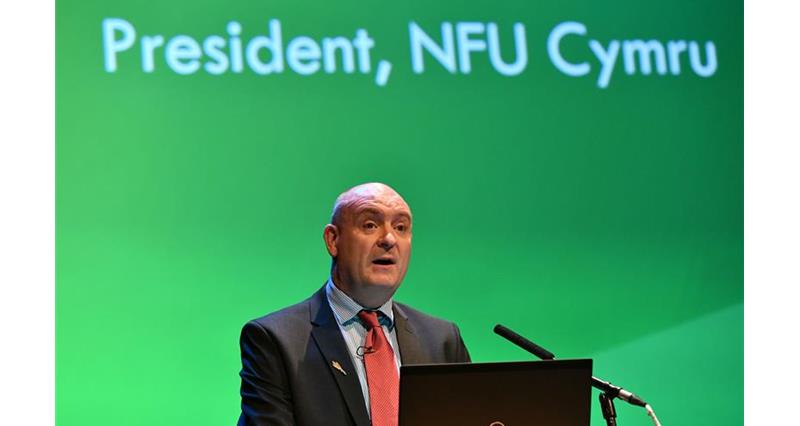 NFU Cymru has this evening responded to the House of Commons' fresh rejection of the Prime Minister's Brexit deal at the meaningful vote stage.
NFU Cymru President, John Davies said: "At the end of last year we offered the Prime Minister's deal our qualified support on the basis that it is better than the prospect of a chaotic 'no-deal' Brexit for Welsh agriculture.
"What has been abundantly clear from Brexit related discussions with NFU Cymru members is that a 'No deal' scenario would be completely unacceptable. A 'No deal' scenario would see very significant WTO tariff rates applied to our exports, pricing us out of our nearest and most valuable export market straight away. In addition to that, as a third country, we would face significant regulatory barriers when it comes to exporting to the EU27, further eroding our competitive position. There is no way in which the Welsh food and farming sector would be able to cope with these twin burdens.
"It is clear that we have now reached an impasse, with the Government unable to get the most important piece of business in half a century through the Commons. After two and a half years of damaging uncertainty we now face the real possibility of a cliff-edge Brexit, something once considered to be an incredibly remote possibility.
"We are now just days away from Brexit, and faced with deadlock between Government and Parliament. If unresolved this will see us depart the EU with no deal in place, something which is completely unacceptable to our members. Parliament now needs to mandate the UK Government to seek an extension to Article 50, to provide the time needed to find a workable way forward and ensure that our rural communities can plan for the future with confidence and certainty."