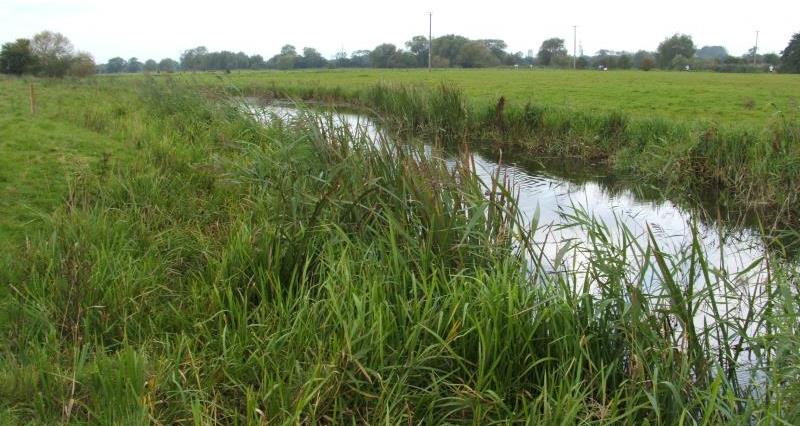 A North Wales farming couple say they are glad to be making a difference, having joined a scheme to improve a river's water quality.
Over the last year, Natural Resources Wales (NRW) staff visited some 200 farms in the lower Clwyd area, providing advice on how best to protect the river from agricultural pollution which can harm river life and affect Rhyl beach.
Gareth and Lowri Evans' farm is one of nine along the river Clwyd that took up the offer of help from NRW to prevent cattle from reaching the river and polluting it.
So far, some 2000 metres (a mile and a quarter) of the river have been fenced off and troughs provided to supply alternative drinking water for cattle. Overall, river access has been restricted for up to 500 cattle.
Lowri Evans, of Bron Haul Farm in Henllan said: "We, as Welsh farmers, fully appreciate that we have a responsibility to help improve water quality. And, although this is a small project, we hope it will make a difference overall."
Bethan Beech, NRW Team Leader for Denbighshire said: "There is a lot more to do. But this project shows that small changes in farm practices can make a big difference to water quality in nearby streams, rivers and coastal waters.
"North Wales benefits from a stunning environment and our coastline is enjoyed by thousands of local people and visitors.
"In recent years, we've also focussed on the sewage drainage infrastructure in the lower Clwyd, including Dwr Cymru Welsh Water's assets, private dischargers and urban drainage in an attempt to mitigate pollution incidents in all sectors.
"By making lots of small, individual improvements I hope we can enjoy cleaner rivers and bathing waters."