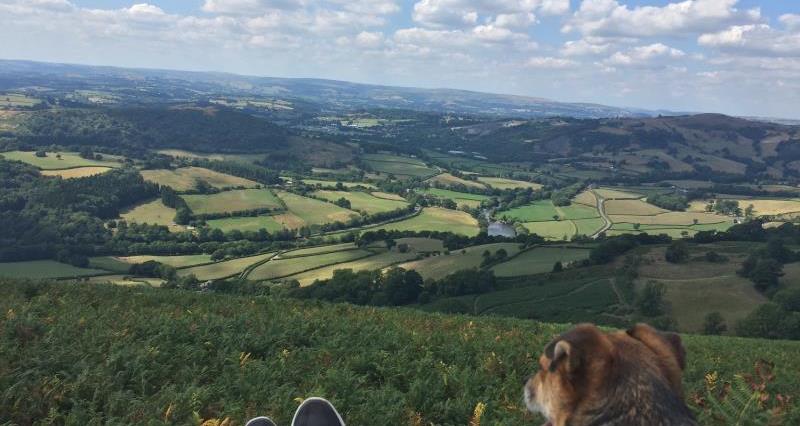 NFU Cymru President John Davies has spoken of his disappointment and dismay at the 'damaging' claims made by a number of environmental groups encouraging responses to Welsh Government's 'Brexit and Our Land' consultation.
The NFU Cymru President criticised the WWF, the RSPB and Wildlife Trusts Wales for claims made on their websites and social media channels that infer that farming practices are harming the environment.
Mr Davies said a number of organisations are seemingly encouraging their supporters to respond to the 'Brexit and Our Land' consultation using negative statements that do not accurately reflect Welsh farming's contribution to the Welsh environment.
NFU Cymru President John Davies said: "A number of NFU Cymru members have raised their concerns with me about the claims made by the likes of the WWF, the RSPB and Wildlife Trusts Wales. These organisations are pedalling comments that show a complete disregard and ignorance for the work of Welsh farmers and the multiple benefits they carry out in maintaining and improving habitats, biodiversity and striving to meet our climate change obligations as part of Welsh agri-environment schemes for over a quarter of a century. Welsh farmers take their environmental responsibilities extremely seriously and hold great pride in being the custodians of Wales' cherished landscapes and habitats, alongside their key role as food producers. The picture being painted of the Welsh countryside, of a 'devastating decline in wildlife' and nature 'crashing', is not one that Welsh farmers will recognise. Frankly it is an insult.
"I am deeply dismayed that these environmental groups are employing such tactics at the same time as they seek to have a leading role in working with Welsh farmers to deliver positive outcomes for our environment in the future. These statements are upsetting and do nothing more than drive a wedge between us, when in fact these organisations – who let's not forget are termed as 'partners' on Welsh Government working groups – should be working with us to achieve our shared goals.
"I cannot stress enough the importance of Wales' farmers responding to Welsh Government's Brexit and Our Land consultation and ensuring that a true depiction of Welsh farming's contribution to Wales' environmental, economic, social and cultural well-being, as well as food production, is provided in this consultation, rather than the fake dystopia these environmental lobby groups would have you believe."