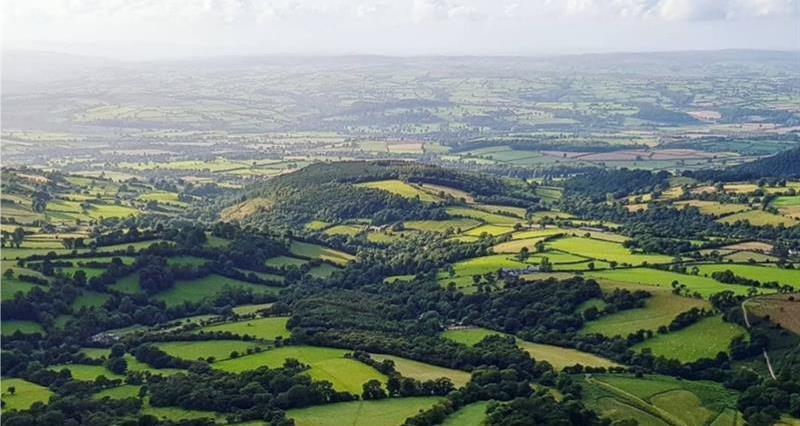 On 26 March 2020 the Government published guidance on the new Coronavirus Job Retention Scheme (CJRS). At this point in time it is not clear if there is going to be any legislation brought in and whether HMRC will also be relying on the same guidance. Please refer back to this Q&A for any further updates.
Updated 1st April 2020: The government has confirmed this morning that furloughed workers are eligible to collect wages with a second job. Further details on this will be shared in due course.?
What is the Coronavirus Job Retention Scheme?
The Government have announced a new temporary Coronavirus Job Retention Scheme (CJRS) where employers can agree with their employees to change their work status to a furloughed worker. The Government will provide financial support for employers who do this where their business operations have been affected by the coronavirus. This is a new concept in UK employment law but it means the employee is on a period of leave. This is expected to last for three months starting from 1 March 2020 and the scheme is expected to be up and fully running by the end of April. Unless there is an express lay off clause within the contract your employee would need to agree to change their status which should then be documented in writing with detail of how this impacts the rest of their contractual entitlements. During this time the employee would not be able to do any work for you.
Who can claim?
Any UK business that has employees enrolled on PAYE on 28 February 2020. A UK bank account will be needed.
The scheme is not designed to be used by the public sector and if any employers are continuing to receive public funding for staff costs they are expected to use that funding as usual and not claim through the CJRS. Organisations who are receiving public funding specifically to provide services necessary to respond to coronavirus are not expected to furlough staff.
Can I furlough all of my employees?
Any type of employee on your payroll on 28 February 2020 and on any type of contract can be furloughed, subject to the correct procedure being followed. This will include those employed on full time, part time, fixed term, zero hours or flexible contracts. If you use any agency workers employed by an agency, they will be the employer responsible for making any decision about to furlough them or not. Any employee who has been hired since 28 February 2020 cannot be furloughed and you will not be able to claim for them.
You do not need to furlough all of your employees, only those who you do not have enough work for.
What if I have already made redundant some or all of my employees?
If any of them were made redundant on or after 28 February 2020 you may rehire them and then with their agreement place them on furlough leave.
Can my employees carry out any work during this time, including training or volunteering?
During furlough leave an employee should not carry out any work for you, including any work at home, even if it's just checking work related emails, however you will still be able to use email as a means of keeping in touch with them. This means you cannot put them on reduced hours or short time working during a period of leave, there has to be no work undertaken for you. If you do this then you will receive no reimbursement for their wages.
It is possible for furloughed employees to volunteer or complete training for their employer during the leave period as long as they do not provide services to or generate revenue for, or on behalf of your organisation. If your employee is required to complete any training such as online training courses whilst they are furloughed, then they must be paid at least national minimum wage for the time spent training, even if this is more than the 80% of their wage that will be subsidised.
If your employee has a second job they may still work for their other employer whilst furloughed by you, subject to any prohibitions in their contract with you or any conditions you make the offer of furlough leave subject to. If they are furloughed by their second employer it will be classed as two separate furloughs which are not linked to each other in any way.
How do I furlough an employee?
Once you have either agreed to change the employee's status to furlough worker or have established that you have the express contractual right to make such a change, you should then write to your employee confirming the arrangements, including when it will take affect from and what contractual rights may or may not apply during the furlough leave period. Please see our online template letter to send to your employees.
What do I do if my employee doesn't agree to be furloughed?
Employees cannot be forced onto furlough leave unless there is an express applicable lay off clause in their contract. Where there is no such clause and the employee refuses to agree to a period of furlough leave you should consider if they are going to be at risk of redundancy or termination of employment. Please contact CallFirst for further advice before making taking any further action.
How long can furlough be for?
A furlough period must be for a minimum period of three weeks. There is no limit on the number of times an employee may be furloughed during the time the CJRS is live. It is therefore possible to have a rota system for employees where there may not be enough work for all them – see What should I do if I have enough work for some but not all my employees and would still like to make use of the CJRS? Where a rota system or similar is in place please remember to still follow the guidance on ensuring a safe working environment – See our Coronavirus Q&A for further guidance on this.
What should I do if I have enough work for some but not all my employees and would still like to make use of the CJRS?
It would be advisable to adopt a selection process similar to that in a redundancy situation but also giving priority where appropriate to vulnerable groups. This may appear to some to be discriminatory but it can be defended as a reasonable adjustment for disabled employees who are deemed to be vulnerable and a reasonable and proportionate means of achieving a legitimate business aim for others. Other employees may feel disgruntled by this but you should explain to them the circumstances that you are in. Some employers may be willing to offer some sort of reward or benefit to those employees who continue working whilst others are on furlough leave but this of course is not compulsory and entirely at the discretion of the employer.
What will I need to pay my employees?
That will depend on what you have agreed with them as part of the terms of the furlough leave. The CJRS will reimburse 80% of the usual monthly wage cost up to a maximum of £2,500 per month plus the associated Employer National Insurance contributions and minimum automatic auto enrolment pension contributions on that wage. Fees, commissions and bonuses are excluded from the CJRS.
The employee's wage will be subject to the usual tax and other deductions including the employee's automatic enrolment pension contributions unless they have opted out.
For full time and part time salaried employees, the employee's actual salary before tax, as of 28 February should be used to calculate the 80%. If their pay varies and they have been employed for less than a year you should use their average monthly wage since they started. If they only started in February 2020 then pro rata their wages so far. Where the employee has been employed more than one year you should use the higher of either their earnings for the same month in the previous year or the average monthly wage for the 2019-20 tax year.
As furloughed employees are excluded from working for their employer, national minimum wage (NMW) rules will not apply and it may mean that the 80% rate is below the NMW, this will be legally acceptable. If any compulsory training is undertaken NMW will apply for this time, even if this is more than the 80% being funded through the scheme.
Once you've worked out how much of an employee's salary you can claim for, you must then work out the amount of Employer National Insurance Contributions and minimum automatic enrolment employer pension contributions you are entitled to claim.
Where you have agreed the terms of furlough to include 80% of the employees' regular wage, it is at your discretion to make any additional top-up. Employer National Insurance Contributions and automatic enrolment contribution on any additional top-up salary will not be funded through this scheme. Any voluntary automatic enrolment contributions above the minimum mandatory employer contributions will also not be funded.
You will need to pay the full grant received to the employee, you are not permitted to make any fee deductions from it. It is not clear how this will fit in with any deduction arrangements you may already have in place. Please contact CallFirst for further advice on this.
More guidance from the Government is due to be issued closer to when the online portal is launched.
What happens to the employee's rights during a period of furlough?
The employee will remain employed during the leave and continue to benefit from their statutory and contractual rights, other than the right to pay. Holiday rights will continue to accrue. As part of the agreement to furlough it may be possible to agree to vary some of the contractual rights so that they don't apply during furlough but this will be a matter of negotiation between employer and employee. For those employees with two years of more service, they will continue to be protected employees and have the right to make a claim for any unfair dismissal during a period of furlough.
How do I claim on the CJRS?
An online portal will be set up by HRMC where employers will be able to submit their claims. No exact date has been set for when this will be ready as a brand new system is required, but it is anticipated to be available from mid to late April.
Claims can be made any time whilst the CJRS is live.
To claim, you will need:
your ePAYE reference number
the number of employees being furloughed
the claim period (start and end date)
amount claimed (per the minimum length of furloughing of 3 weeks)
your bank account number and sort code
your contact name
your phone number
You will need to calculate the amount you are claiming. HMRC will retain the right to retrospectively audit all aspects of your claim.
It will only be possible to submit one claim every three weeks. Claims may be backdated to 1 March 2020 if applicable.
HMRC will pay eligible grants via BACS payment to a UK bank account. Employers should make their claim in accordance with actual payroll amounts at the point at which they run their payroll or in advance of an imminent payroll.
When the scheme is closed HMRC will continue to process claims submitted up until the point of closure.
What about employees who are already away from the workplace for other reasons?
Employees who were placed on unpaid leave prior to 28 February 2020 cannot be furloughed. Employees who are on sick leave or self-isolating would continue to be entitled to SSP or employers' sick pay as appropriate. When the sick leave ends then they may be furloughed. Government guidance has stated that "employees who are shielding in line with health guidance can be placed on furlough". It is not clear from this guidance if this is still possible where there is work available for them to do, however ACAS guidance as of 26 March states "the government will be providing financial support for employees who are temporarily sent home because there's no work ('furloughed workers')". Until there is further clarification on this point employers should be aware if they furlough employees who are shielding, it is not certain if the CJRS will allow these wage costs to be reclaimed.
If you have any employees who are on or plan to take maternity, adoption, paternity or shared parental leave then you should pay them their statutory pay rights as the normal rules apply.
What happens at the end of furlough?
When the government ends the scheme, you will need to assess the situation at that time to determine if all of your furloughed employees can return to work. You should then contact them to make the appropriate arrangements for their return.
They should then return to the same role as before their furlough leave and on the same terms and conditions. Their continuity of employment will not have been broken.
If it is not possible to for them to return to the same role either because it is no longer available or because you are not planning to continue with the business then you will need to start a consultation process for redundancy. Please contact CallFirst for further advice if you find yourself in such a situation after furlough has ended.
What are the tax implications of the Coronavirus Job Retention Grant
Payments received by a business under the scheme are made to offset these deductible revenue costs. They must therefore be included as income in the business's calculation of its taxable profits for Income Tax and Corporation Tax purposes, in accordance with normal principles.
Businesses can deduct employment costs as normal when calculating taxable profits for Income Tax and Corporation Tax purposes For further advice please contact CallFirst to speak with one of our tax specialists.