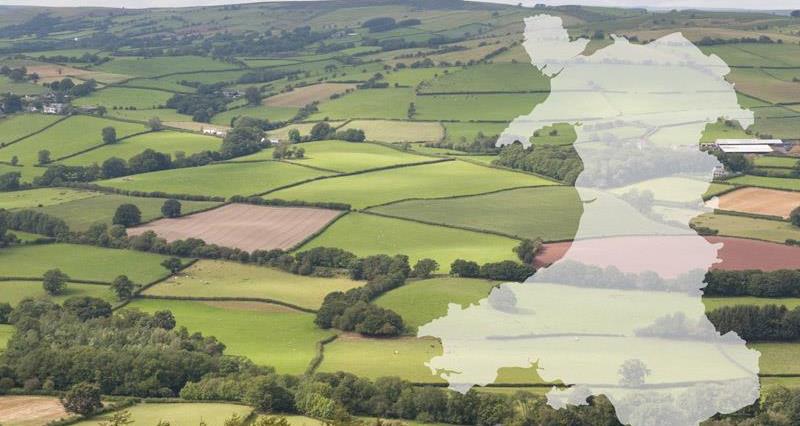 Farming Wales spoke to Rita Jones, of the Welsh Government's Farm Liaison Service, to highlight the key reminders and some important dates to look out for...
Key dates:
| | |
| --- | --- |
| 28th November | Food Business Investment scheme - expression of interest window closes |
| 29th November | BPS 2019 Support scheme - application window closes |
| 2nd December | Basic Payment Scheme (BPS) payment window opens |
| 9th December | BPS 2019 Support scheme payments will commence |
| 31st December | Deadline for completion of all Glastir Capital Works items |
| 31st December | Deadline for submitting water abstraction application to NRW |
| 28th January | Deadline for claiming all completed Glastir Capital Works via RPW online |
| January | Bovine EID consultation opens |
Basic Payment Scheme 2019 Support Scheme:
The Basic Payment Scheme (BPS) Support Scheme application, subject to certain eligibility criteria, is available for customers whose claim will not be fully processed by the opening of the BPS payment window on 2nd December 2019.

The scheme will pay up to 90% of the anticipated BPS 2019 claim value, and will provide farmers a degree of financial security during these uncertain times. If you have submitted an application for BPS 2019 via the Single Application Form 2019 we encourage you to consider applying.

This is an opt in scheme which means you need to apply by 29th November 2019 if you wish to receive a support payment in the event your BPS claim has not been fully processed. There will be no further opportunity to apply for a BPS support payment after the 29th November 2019. The application for a BPS Support Scheme payment is available on your RPW Online account.

The BPS Support Scheme payments will be made during the week commencing 9th December 2019.
BPS 2019 Payment Letters:
The Basic Payment Scheme (BPS) 2019 payment letters will be available on your RPW Online account from the 2nd December 2019. Customers will receive notification when the letters are available. Customers can choose to be notified of all new letters/documents published on RPW Online by email, SMS (text message) or both. Notification preferences can be updated anytime on the RPW Online account.
Transfer of BPS Entitlements 2020:
The application period for BPS Transfer and Lease of entitlements for 2020 is open. The Welsh Government must be notified by 30th April 2020 in order for the recipient to make a claim on entitlements they are receiving for the 2020 scheme year.
Government Gateway – Multi-Factor Authentication:
As part of the UK Government Gateway Transformation Programme an additional layer of security is being introduced for RPW Online customers, known as Multi-Factor Authentication (MFA).

MFA is an effective way of safeguarding customers RPW Online accounts from unauthorised access, reducing the risk of online accounts being compromised.

HM Revenue and Customs (HMRC) currently use MFA on many of its digital services and the Welsh European Funding Office (WEFO) introduced MFA this autumn. Customers who set up MFA to access HMRC services or WEFO online, and use the same Government Gateway log in details to access their RPW Online account, will go through this additional security process every time they log in to Government Gateway.

Further information on MFA through the Government Gateway for RPW Online customers will be available on the Welsh Government website in early 2020. Customers should contact HMRC or WEFO directly if they have any queries or issues with MFA before then.
Glastir Capital Works 2019:
Farm businesses should check their RPW Online account for a notification of unclaimed Capital Works. All unclaimed Capital Works items must be completed by 31st December 2019 and claimed no later than 28th January 2020 via their RPW Online account.
Time to Act - Deadline Approaching for Previous Exempt Water Abstractors
If you do not submit a valid application by 31st December 2019 and continue abstraction post this date then you will be committing a criminal offence for which NRW may take enforcement action against you (including prosecution).

Application forms and further information can be found on NRW's website in the 'Permits and Permissions' section. (www.naturalresources.wales/permits-and-permissions/transitional-water-abstraction-licences) or you can contact NRW on 0300 065 3000 and ask for the Water Resources Permitting Team.
Get ready for winter on the farm:
With winter upon us, it is very important that you are prepared for any adverse weather conditions which may impact on your farm business. Making some small changes now can save you considerable time, distress and money in the future. Further information can be found on the Welsh Government website.
Preparing Wales to leave the EU:
Farmers, fishers, food producers:
Now is the time to plan and prepare in every way you can for Brexit.
Preparing Wales contains up-to-date advice, guidance, and bespoke support, helping you to plan for the future of your business after Brexit. www.gov.wales/preparing-wales
See also...