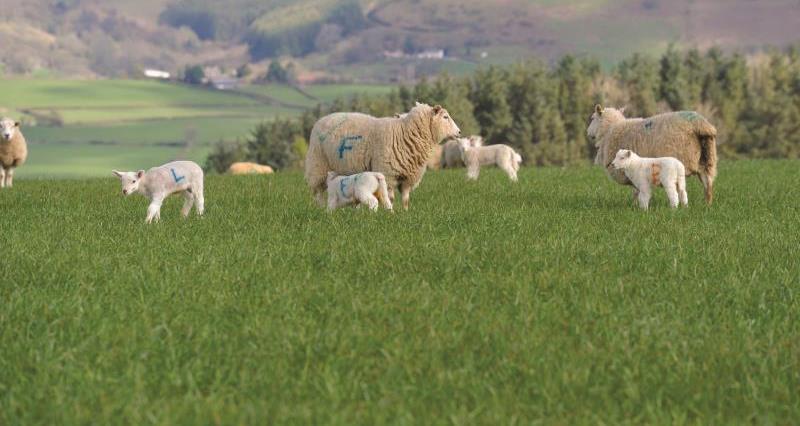 NFU Cymru President John Davies said: "Today's announcement finally gives Welsh farmers some much needed clarity on what the impact of a 'No deal' Brexit could mean for their businesses. NFU Cymru welcomes the recognition from UK Government around the tariff protection for the Welsh lamb sector against the catastrophic impact of a 'No deal' scenario on Welsh sheep farming businesses. However, whilst this announcement provides some protection against new imports coming onto the UK market, let's be absolutely clear, the 'No deal' scenario will still result in tariffs on Welsh exports. The sheep sector is heavily reliant on access to the EU market, therefore this remains a major concern.
"The prosperity of the Welsh food and drink sector is dependent on the ability to export our world-renowned products to markets further afield and of course the EU market has historically been our largest, most important export market. High tariffs on our exports will severely hinder, or possibly completely stop, our ability to continue to do that.
"While the government has elected to treat the sheep sector sensitively, other areas of agriculture have not been afforded the same protections. The picture for beef and dairy imports sees a sizeable reduction in tariffs and today's announcement is likely to be of great concern to producers in those sectors. Farmers working in the Welsh egg, cereal and vegetable sectors, meanwhile, will not be able to take any comfort whatsoever from the indication that imports coming into their markets will not attract any tariffs at all.
"Today's tariff announcement underlines the fact that we could be leaving a trade policy behind that is based on a 50-year EU membership and swapping it for a trade policy based on WTO tariffs and protection for a handful of products. There can be no doubt that a 'No deal' Brexit would be incredibly damaging to the Welsh agricultural sector and that eventuality should be avoided at all costs. I urge MPs to put their political differences aside and act in the interests of Welsh businesses and rural communities to come to an agreement that protects the country."