The NFU has received reports of elevated erucic acid levels in a proportion of this years oilseed rape crop.
To help NFU members deal with this issue we have put together a briefing which offers guidance on what to do if you encounter a problem and what steps you should be taking to minimise your risk of contamination.
We have also created, for members, an infographic highlighting key control points throughout the crop cycle. This sets out steps you can be taking on your farm to mitigate against the risk of contamination.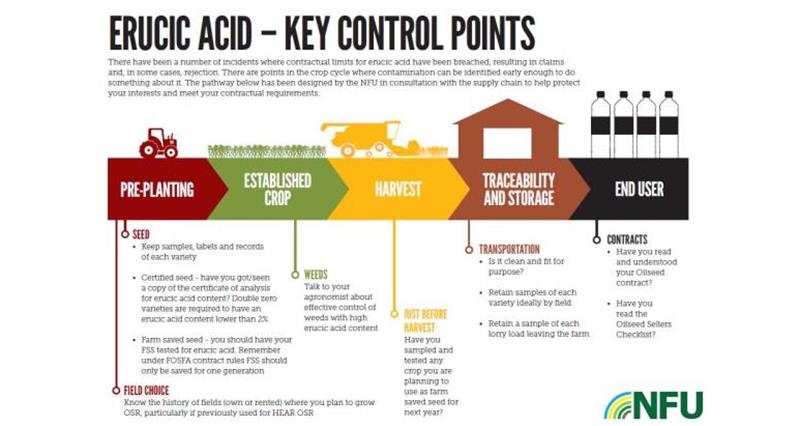 We are also asking any member impacted to log this issue with NFU CallFirst (0370 845 8458).
If you are in doubt about a claim and wish to challenge the penalty applied to your crop you should check the procedure detailed on your own contract, but for OSR this is usually done via the arbitration process. Strict time limits apply to this so you may need to be ready to act quickly. The first step we would advise you take is to request an independent confirmatory analysis of your sample.
More information on this process is available in the briefing and from NFU CallFirst (0370 845 8458).