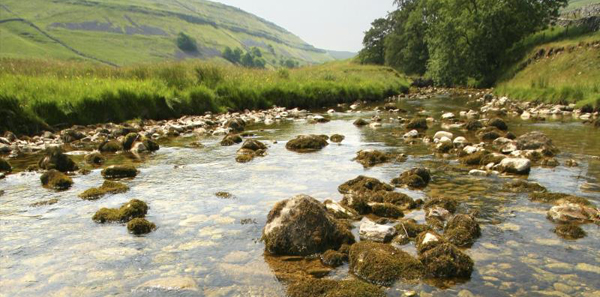 Water quality and the need to continue to work with all stakeholders to achieve positive outcomes, was the key topic of discussion during the recent Anglesey NFU Cymru county meeting.
Following the Cabinet Secretary, Lesley Griffiths' announcement on water quality in December 2017, where she stated that she plans to work with stakeholders to 'explore further options to provide land managers with flexibility, where these would achieve the same or better outcomes than a regulatory approach', NFU Cymru has established the Water Quality Task and Finish Group.
The Task and Finish Group comprises of members from across Wales and across all sectors as well as the wider supply chain and water quality/regulatory expertise. This group will ensure NFU Cymru has a robust structure in place to progress this work with the key roles of shaping the NFU Cymru contribution to the work of the NRW Agri-Pollution Sub-Group, also working to secure the 'buy-in' and commitment of the wider farming community to a non-regulatory approach to improving water quality in Wales.
Anglesey NFU Cymru County Chairman, Elwyn Evans said: "The evidence is clear that there are a range of issues and sectors affecting water quality in Wales, however NFU Cymru recognises the role that farmers have to play in contributing to improved water quality in the years ahead. Farmers take their environmental responsibilities extremely seriously and NFU Cymru has always championed an approach that sees the Union working in collaboration with Welsh Government and other partners.
"NFU Cymru has prioritised water quality for a number of years and we recognise the important leadership role we have to play in this area. Targeted areas across Wales have been identified and on Anglesey these are Ty'n Rallt and Wygyr catchments around Cemaes Bay and the area around Lligwy. Going forward, our work in Anglesey, particularly in these identified areas, will be concentrated on securing member engagement and raising awareness as well as working collaboratively with partners to develop a framework that pro-actively supports farmers to take action.
"Members are encouraged to take action and engage with future water quality workshops, organised by Farming Connect that will be run in the coming months."