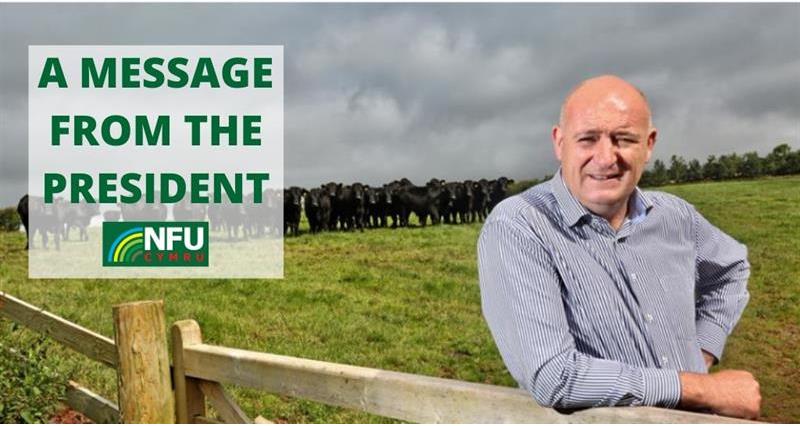 See how NFU Cymru is working for you during these unprecedented times with a vlog from NFU Cymru President John Davies, recorded on his farm in Merthyr Cynog.
This week, John Davies discusses the market place, Brexit, future policy, the NFu Cymru Vision for Welsh Uplands survey, the virtual Tenant event, the Dairy Contracts Consultation, and the RDP.
John will give you the inside line on NFU Cymru's work with government, the supply chain and stakeholders, all of which will show you how NFU Cymru is here for you, now and in the future.