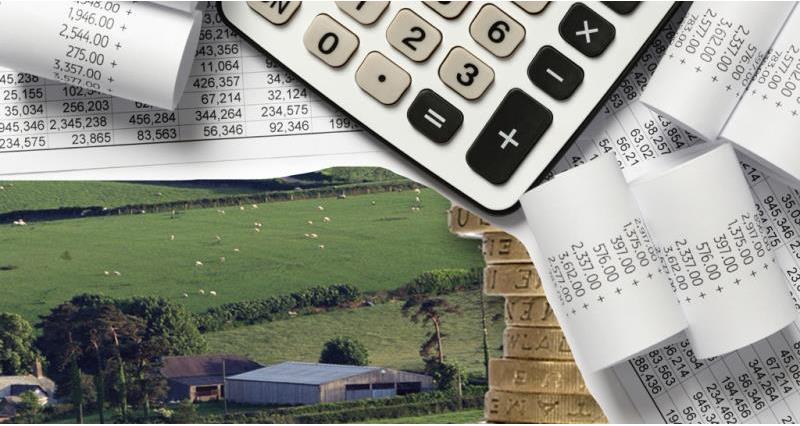 The latest farm income forecasts, published by Welsh Government, show just how exposed Welsh agriculture is to market volatility and to other factors outside a farmer's control. This is why future government policy must contain measures to help farmers manage this.
Forecast figures for farm incomes in Wales for the year to March 2019 show that average farm income is expected to decrease by 15% to £29,500 compared to the previous year with forecast incomes for dairy down 23%, LFA cattle and sheep farms down 9% and lowland cattle and sheep farms down a massive 29%, with farm business income at just £17,000.
NFU Cymru President John Davies said: "These forecasts show just how challenging the past year has been for all farming sectors in Wales, with farmers struggling as a result of the long wet winter in 2017/18 followed by the drought of last summer. The decrease in income is due, in part, to pressure on farmgate prices, particularly in the dairy sector but mainly as a result of the significant additional input costs, particularly feed, to help get through an extremely challenging year weather wise. The timely delivery of the 2018 Basic Payment Scheme support, and the introduction of the 'opt in' loan in 2018 by Rural Payment Wales, have been crucial in helping manage cash flow concerns following the weather events of 2018.
"These figures once again show the volatility that all farm types in Wales are subjected to, and reinforces the need for future agriculture policy in Wales to include a central volatility/stability component, alongside public goods and productivity measures, that help farmers be able to manage and mitigate the impact of this volatility. Welsh farmers are integral to the success and continued growth of the £6.9 billion Welsh food and drink industry, growth that can only be delivered off the back of a strong and stable supply base. In addition, farming businesses need stability to be able to deliver for the environment, and to continue to underpin the viability of our rural communities. It is only from a position of financial stability that farming businesses can have the confidence, and are able, to invest in new technology and productivity measures.
"NFU Cymru's vision for a future Welsh Agriculture Policy is for a truly integrated and sustainable agriculture programme built around three vital and interdependent cornerstones –stability, productivity and the environment - and was the focus of our response to Welsh Government's Brexit and Our Land consultation last autumn. We look to our government to have recognised the need for this integrated package of measures, and addressed this ahead of further consultation later this year. The transition out of CAP and into a new agricultural policy will have economic, environmental, social and cultural implications which will be felt across Wales, and impacts must be fully modelled and assessed ahead of changes being made.
"Delivering on a government policy that supports Welsh farmers to be productive, progressive and profitable is one challenge that we face but we must also remember that the threat of a 'No deal' Brexit still hangs over the industry, a situation that would be incredibly damaging for Welsh farming and the rural economy. We now know that our industry would be offered limited protection from the UK Government tariff schedule that would operate in the event of 'No deal'. The effect of this scenario would impact on our ability to continue to supply the safe, quality, traceable, and affordable food that the consumer quite rightly expects from Welsh farmers.
"Despite the challenges we face, that have manifested itself in these income figures, I remain optimistic that provided we maintain unfettered access to our key export markets, and that our government in Cardiff commits to working with us in true partnership on a new agricultural policy, then Welsh farmers can underpin the continued growth of the food and drink sector, Wales' biggest employer, and continue to make an unparalleled contribution to the economic, environmental, social and cultural well-being of Wales."