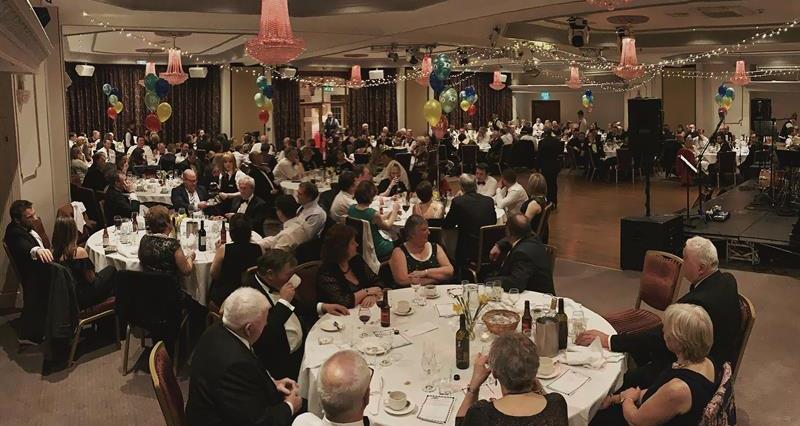 Carmarthenshire NFU Cymru celebrated 100 years on Friday, 8th February. The event, held at Stradey Park Hotel, Llanelli, had over 200 members in attendance which shows just how much support there is for NFU Cymru in the county.
Aled Jones, NFU Cymru Deputy President, thanked Carmarthenshire for their input into the Union and told guests how people from the county were represented by NFU and NFU Cymru.
Guest speaker, former Welsh Rugby and Newport RFC star turned broadcaster, Phil Steele, provided lots of laughs with his anecdotes and stories. He sang about a farmer selling his farm and breaking the line which was well received and poignant regarding the issues facing agriculture at this time.
During the night, Peter Francis, NFU Cymru Carmarthenshire HQ Council Delegate, presented a cheque to RABI Chairman Malcom Thomas. Peter said: "RABI is a cause that can help all the farming community in times of distress. If you, or someone close to you, is in need of help then please visit the RABI website or call 0808 281 9490."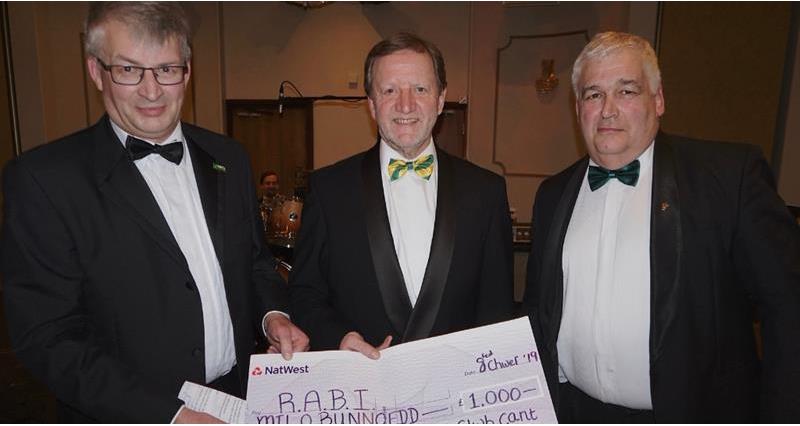 Malcom Thomas added: "It gives me great pleasure to receive this cheque from Carmarthenshire NFU Cymru. As a Carmarthen boy, it fills me with pride that my local NFU Cymru branch has donated this money to such a worthwhile cause."
Huw Davies, Chair of Carmarthenshire NFU Cymru, said: "I am absolutely proud to be the chair of this great county during its 100th year. I would like to thank all my officeholders for being part of a brilliant team, and to everyone that helped create this fabulous evening.
"It was also a great pleasure to hand over the key to Carmarthenshire's NFU Cymru office to Carmarthenshire YFC. The YFC receives office accommodation each year for free from NFU Cymru and it is great that we have this close connection with the next generation."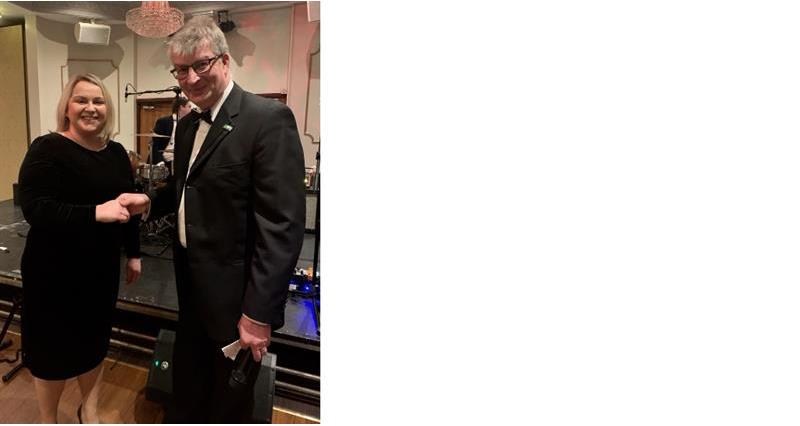 Carys Thomas, Carmarthenshire YFC County Chair, said: "There is a fantastic partnership between NFU Cymru and Carmarthenshire YFC with both organisations having the countryside's best interests at heart. I'd like to thank NFU Cymru for their continued support."
The evening came to an end with the band the Wurlitzers performing all the classics with a lot of members dancing the night away."