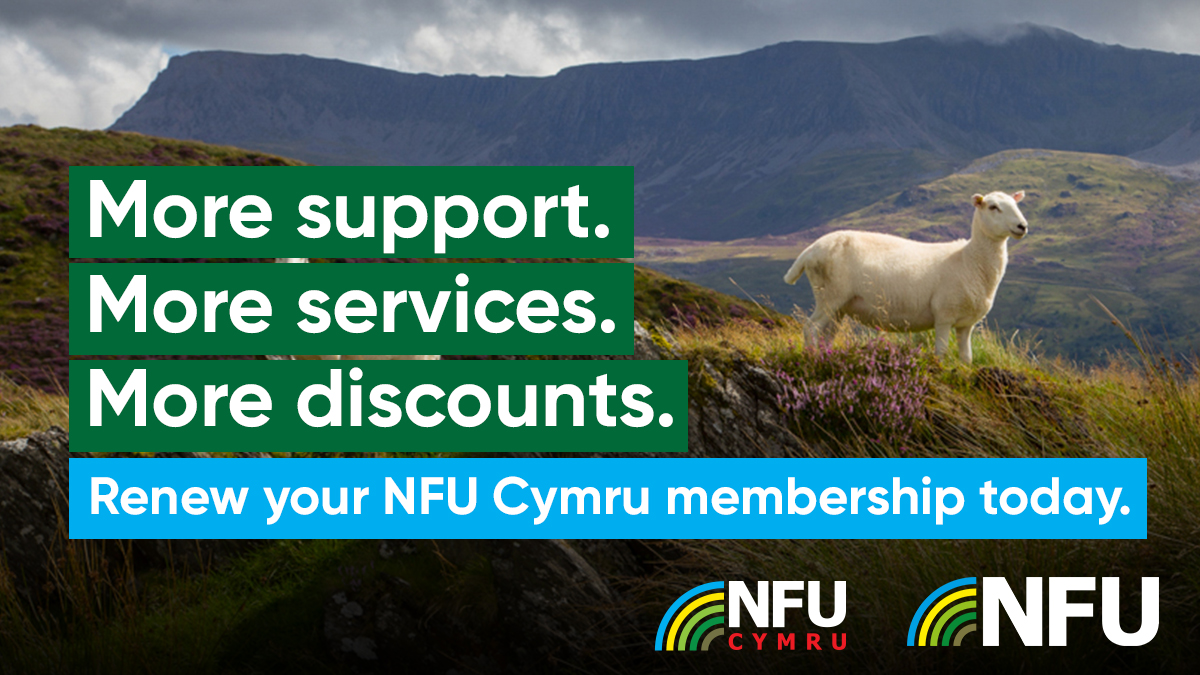 Your membership means you can access expert local advice, a dedicated helpline on the end of the phone, exclusive services and discounts and expert political lobbying at the highest level in Welsh Government.
As an NFU Cymru member you are part of the largest farming organisation representing 55,000 members across England and Wales. This means you can have your say on the issues that affect your farm day in, day out.
This month you'll receive all the information you'll need to renew your NFU including:
Testimonials from NFU members about their NFU Cymru membership
A subscription notice with all the available payment options
Voucher booklet highlighting your services and discounts which are unique to you as an NFU Cymru member
A snapshot of how we've championed British farming and the wins we've had for NFU Cymru members
2019/20 A1 month-by-month wall planner for your farm office.
By renewing your membership, you can continue to have your say on your sector, and NFU Cymru can strive to keep farming at the top of the political agenda, building a future where food production gets the recognition and reward it rightly deserves as we head into Brexit and beyond.


How to renew your membership on NFUonline
Step 1: Click on the orange 'Login' button to the top-right of the screen on any NFUonline page.
Step 2: Enter your login details
Step 3: Click on 'My Profile'
Step 4: You will now be in your NFU profile, please click on the 'Subscription Payment' option
Step 5: Your outstanding subscription will be showing and you can click on 'Pay'.