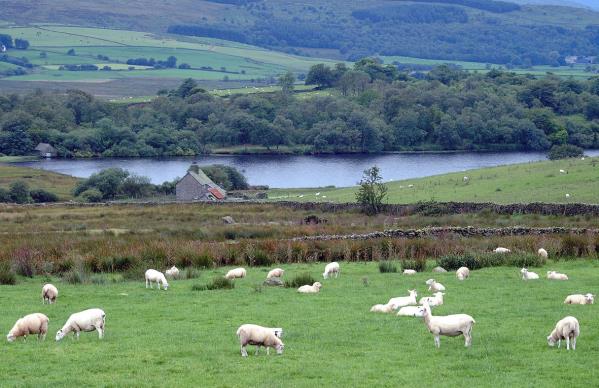 NFU Cymru will be using the platform of Anglesey Show to raise awareness of a Welsh Government Consultation regarding access to the outdoors.

As part of their consultation, 'Taking Forward Wales' Sustainable Management of Natural Resources', Welsh Government is consulting on radical proposals to change access legislation in Wales. The proposals on access take place alongside consultation on a broader range of other issues also critical to farm businesses in Wales.

Elwyn Evans, NFU Cymru County Chairman said: "There can be no doubt that many of the proposals, if implemented, will have a big impact on farming on Anglesey. Increasing the range of activities on public rights of way to enable cycling and horse riding on footpaths, for example, represents a significant change and farmers will rightly be concerned about liability, conflict between different users and the impact on the day-to-day running of their businesses. According to the consultation, priority will lie with the ordinary users of the paths, with the onus of checking the suitability of individual paths placed on the users.

"There are also proposed plans to extend Countryside and Rights of Way (CRoW) Act access land to the coasts and cliffs, which will of course affect Anglesey members.

"There are also proposals to extend CRoW Act access land provisions to rivers and other inland waters. Whilst proposals establish NRW as the authority that is responsible for identifying appropriate access and egress points we are very concerned that no information has provided on how this will operate in practice, whether farmers will be involved in this process, alongside the many practical considerations such as provision of car parking and so on."

Mr Evans added: "This subject is one, along with many others in the 'Taking Forward Wales' Sustainable Management of Natural Resources' consultation, that NFU Cymru feel merit separate consultation in their own right. Given the significance to farming we are disappointed that Welsh Government has opted to bundle together a raft of proposals in this way."