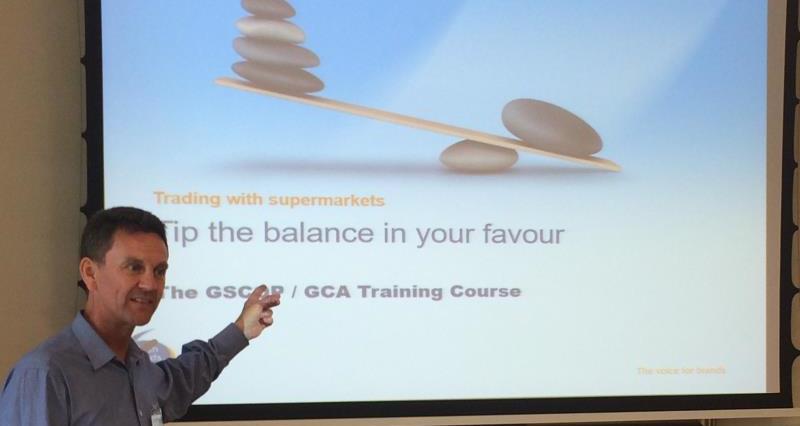 Do you supply direct to a retailer? Are you aware of the Grocery Supply Code of Practice (GSCOP), and how it can help safeguard your business from unfair trading practices during negotiations?
A good understanding of GSCOP is essential for any commercial negotiations with retailers. Training is a must for any business directly supplying retailers.
We're offering a one-day course which will explain the GSCOP code and the role of the adjudicator. This is being offered at discounted rates to NFU members.
Please get in touch with us if you are interested in attending a future course at Rm9vZENoYWluRm9jdXNATkZVLm9yZy51aw==
If there are a number of people within your business who you would like trained, we can discuss specific training options for you. (ideally 20 people on a course)
This course is ideal for; CEO's/COO's, National Account Managers, Commercial Directors, Commercial Managers, Finance teams and admin staff.
Interested? Please email for more information.
Course objectives
To understand what the

GSCOP

is, why it was set up, and its key elements
To know how the

GSCOP

affects you and your job role and how buyers can use the Code to greater effect in retail negotiations
To instil confidence on how to use the

GSCOP

/the GCA, including in trade negotiation situations.
To understand how trade associations can help, with Code clarifications or reporting breaches confidentially to the GCA or Code Compliance Officer
To have the knowledge to better safeguard your business from unfair dealing

Proposed agenda
Introduction and objectives
The context - Porter's Five Forces of Competition
GSCOP overview
GSCOP Order and Schedules
The GCA role - investigations and dispute resolution
Supplier good practice and trade negotiations
The role of trade associations
Case studies / role plays
Q & A
Next steps
Course evaluation
Tea, coffee and lunch will be provided on the day. Discounted rate for NFU members only. Cost of course will need to be paid upfront. No refund available.
This is an all-day course, running from 9am to 5pm at NFU HQ, Stoneleigh Park, Warwickshire.
Course cost for NFU members is £185 + VAT per person. Non members will be charged £500 + VAT per person.
Email Rm9vZENoYWluRm9jdXNAbmZ1Lm9yZy51aw== for more information.