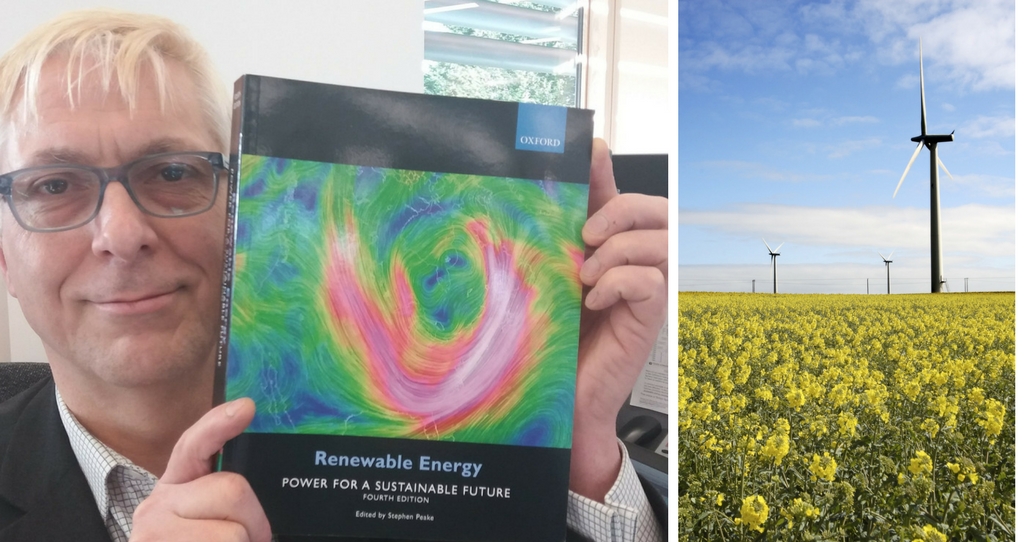 The NFU's renewable energy expert Dr Jonathan Scurlock has contributed to the updating of the well-known Open University/Oxford University Press textbook entitled 'Renewable Energy: power for a sustainable future'.
The all-new 4th edition of this comprehensive text, which strikes a balance between depth and breadth of knowledge, is aimed at Master's Degree student level, but it already has a broader reputation for professional training, continuing professional development, etc.
With many of the chapters extensively re-written, the editor and contributing authors believe this will remain a useful reference book for facts, figures and an overall grasp of the various renewable energy technologies and their integration into a modern decarbonised energy system.
Jonathan Scurlock brought together a team of co-authors and reviewers to overhaul Chapter 5 on bioenergy, bringing the contents fully up-to-date. He also contributed to the chapters on solar power and renewable energy integration.
This helpful introductory tome costs around £40 in paperback - get one for your farm office bookshelf!