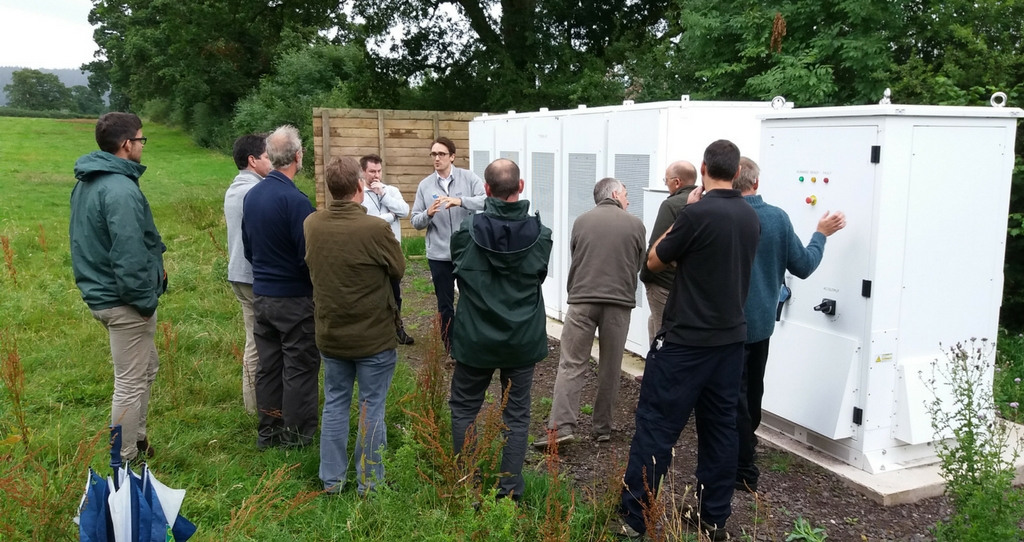 As the first few large battery storage projects are commissioned around Britain, heralding the start of a 'smart grid' revolution, the NFU is following with interest the opportunities for farmers and growers to host utility-scale installations or to install the technology themselves – enabling more renewables to be deployed.
The NFU is delighted that farmers and growers can now claim grants of between £35,000 and £1 million, for up to 40% of their investment in a battery storage system before 3rd December 2018. Up to one megawatt of energy storage may be eligible, for a total cost of between £87,500 and £2.5m. In addition, NFU members can apply for grants for local heating network infrastructure and other energy efficiency projects, all through the RDPE Countryside Productivity Scheme, on the theme of "Improving Farm Productivity". The new grant scheme also covers robotic technology and advanced slurry/digestate management equipment.
Once again, we are supporting the Energy Storage Summit, an annual two-day conference which returns to London at the end of February, taking place at the Victoria Park Plaza hotel (close to London Victoria Station). Conference themes to be discussed include:
Case Studies: hear from the most successful commercial projects, both in the UK and Europe
What are the grid system operator's needs and strategies; and how can this be turned into an income stream for storage providers?
Finance: debt, equity, asset finance and corporate capital: who are the players and what are they willing to lend/invest against?
Technology, innovation and integrated systems: the link between electric vehicles, charging infrastructure and energy storage
The NFU has negotiated a 50% discount for NFU members on the regular conference delegate rates – please email Lindsey Guest bGd1ZXN0QHNvbGFybWVkaWEuY28udWs= quoting your NFU membership number, or else click on this link.
The Energy Storage Summit takes place Tues/Wed 27-28 Feb 2018 at the Victoria Park Plaza hotel, 239 Vauxhall Bridge Rd, London SW1V 1EQ