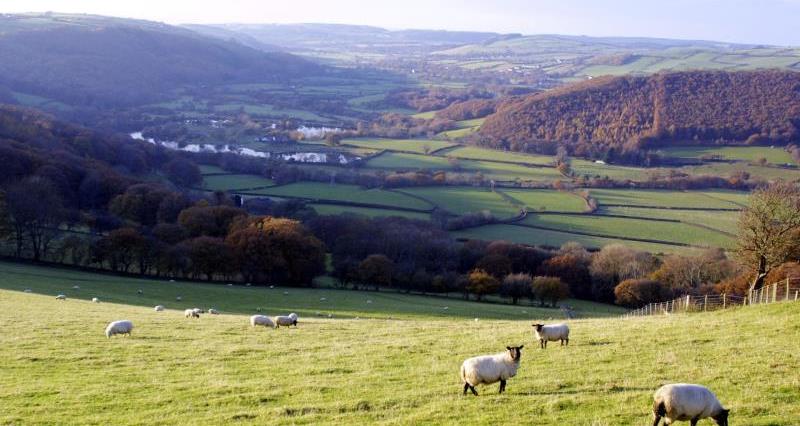 'Farming is on the front line of climate change impacts, risks and future opportunities', this was the message from NFU Cymru's Rural Affairs Board, who met recently to consider the draft Climate Change Adaptation Plan which has been the subject of Welsh Government's consultation.
The Welsh Government Draft Climate Change Adaptation Plan for Wales sets out the actions required to respond to the risks identified in the UK Climate Change Risk Assessment and includes proposals for 'adaptive nature and the rural economy'.
NFU Cymru Rural Affairs Board Chair Hedd Pugh said: "NFU Cymru has welcomed the opportunity to consider and respond to the consultation on the Draft Climate Change Adaptation Plan for Wales.
"As farmers we know we are at the mercy of extreme and changeable weather. The events of 2018 with the 'Beast from the East', followed by the prolonged dry weather in the summer, have highlighted how farming is very much on the front line of climate change impacts. The drought conditions impacted productivity through reduced grass growth and quality, also limiting forage stocks for the winter. Private water supplies were impacted causing serious concerns of water availability for livestock. The arable sector experienced variable crop yields and quality. The ability of farmers to meet their contractual obligations under Glastir were also challenged due to crop establishment failures in a number of key crops."
~ ~ ~ ~ ~ ~ ~ ~ ~ ~ ~ ~ ~ ~ ~ ~ ~ ~ ~ ~
See also...
~ ~ ~ ~ ~ ~ ~ ~ ~ ~ ~ ~ ~ ~ ~ ~ ~ ~ ~ ~
Mr Pugh added: "It is vital that lessons are learned and reflected in the Climate Change Adaptation Plan to ensure food supply remains resilient and farmers are supported to manage volatility.
"The Board agreed future policy should incentivise investment in on-farm water storage and water efficiency measures. Policy measures are also required to support farmers to manage the impacts of weather and market-related volatility. In the context of changing climatic conditions it is also important that Welsh Government embed an element of flexibility into future scheme design so farmers are not penalised where contractual commitments or expected outcomes are not achieved as a result of climate impacts.
"As managers of 80% of the land area of Wales, farmers also have a key role supporting other sectors and wider society to adapt to climate change impacts, for example, flooding. NFU Cymru is clear farmers should be fairly rewarded for this type of activity. Costs and impacts of measures to farm business, and Welsh farming as a whole, need to be fully understood."
Concluding, Mr Pugh said: "Farmers can and will adapt. They will also embrace new opportunities that a changing climate presents to produce new crops to Wales. Food production in Wales will be evermore vital in the future given the predicted challenges to our global food production system. The Climate Change Adaptation Plan must recognise the global context and the fact that countries where we import food from currently could face even more extreme weather events and conditions than those experienced in Wales in the future. Welsh Government must ensure that Wales' agricultural productive capacity is maintained and enhanced."