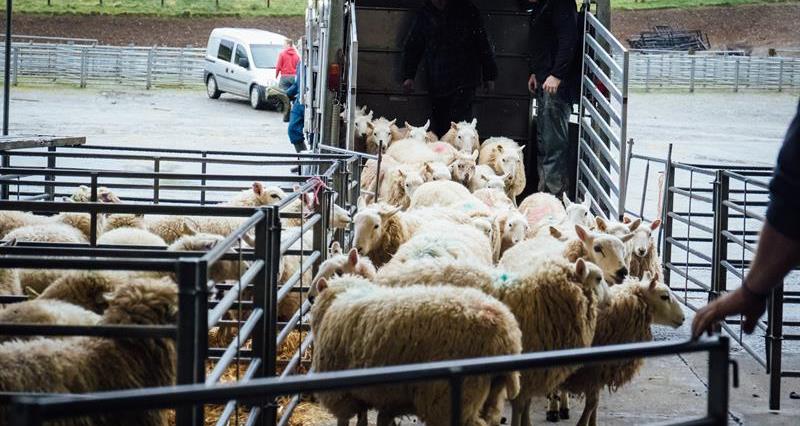 WHAT IS THE LAW?
There is a legal obligation on farmers to transport animals in such a way as to not cause them any injury or unnecessary suffering. Animal welfare during transport is governed by EU Council Regulation 1/2005. The Welfare of Animals (Transport) (Wales) Order 2007 is the national legislation which sets out the enforcement rules, penalties and derogations from the EU regulation which are applicable in Wales.
WHO NEEDS TRAINING?
The general rule is that training on animal welfare is required for drivers and attendants involved in transporting animals.
WHAT TRAINING IS NEEDED?
1. If a journey is less than 65km the training does not need to be formal – it can be a mixture of on the job and practical experience but should provide an understating of:
• Fitness to travel
• Means of transport and the use of facilities
• Loading, unloading and handling
• Journey times and rest periods
• Spaces allowance
• Documentation that is needed
2. If a journey is over 65 km in distance formal training is required and drivers and attendants need to take and pass a test to obtain a type 1 authorisation in order to transport animals. The certificate of competence (which is awarded after training and passing a type 1 test) covers journeys over 65km in distance which take a maximum of eight hours. The test consists of a generic paper with 25 questions and then a paper for each species candidates intend to transport. Each species specific paper has five extra questions per species. The pass mark for the generic paper is 19 out of 25 (76%). The pass mark for each species specific paper is four out of five (80%).
WHAT HAPPENS IF ANIMALS ARE TRANSPORTED FOR MORE THAN EIGHT HOURS?
If a journey lasts more than eight hours then a type 2 authorisation is needed and both a theory test and a practical assessment are required. In addition vehicles used for journeys over eight hours in length need to be inspected and approved.
HOW DO I FIND TRAINING AND TAKE THE ASSESSMENT?
NFU Cymru has teamed up with Lantra to offer a member exclusive training package, test, notification of the result and a copy of the Certificate of Competence awarded at a cost of £35 + VAT. Training sessions and tests are run at regular intervals during the year and further details are available from your Group Secretary or find an event near you. Training and the test is available from other providers but at a higher cost.