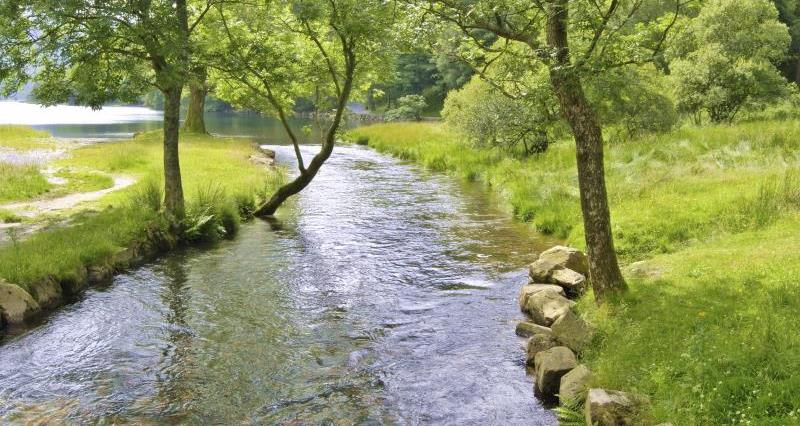 NFU Cymru's lawyers have responded to Welsh Government's proposals to adopt new water quality regulations for Wales.
Following the release of the details of the new regulations by Welsh Government on the 11 January, and subsequent meetings with the Minister for Environment, Energy and Rural Affairs, Lesley Griffiths AM, NFU Cymru's lawyers, working with legal panel firm JCP Solicitors and Counsel, raised with Welsh Government their concerns about the lawfulness of the proposed approach. Alongside NFU Cymru's legal arguments, the Union flagged other worries about the new proposals.
NFU Cymru President, John Davies said: "We have expressed our deep concerns to Welsh Government on the way they have looked to implement water quality regulations for the whole of Wales. We are totally committed to working to improve water quality across Wales but do not believe that the regulations will provide the outcomes we all want to see. In particular, the cost and complexity of the measures that farmers will be asked to comply with are worrying. We also have concerns over the introduction of these regulations with the current Brexit uncertainties over future trade, future policy and access to capital to support investment.
~ ~ ~ ~ ~ ~ ~ ~ ~ ~ ~ ~ ~ ~ ~
See also...
~ ~ ~ ~ ~ ~ ~ ~ ~ ~ ~ ~ ~ ~ ~
"It became clear that, fundamentally, the new regulations comprise a 'cut and paste' of the full NVZ action programme together with a number of additional elements – effectively an NVZ 'plus' approach - which takes us beyond the regulatory baseline of any other UK nation."
John Davies continued: "The evidence is clear that there are a range of issues and sectors affecting water quality in Wales; however NFU Cymru recognises the role that farmers have to play in contributing to improving water quality in the years ahead. Farmers take their environmental responsibilities extremely seriously, and NFU Cymru has always championed an approach that sees the Union working in collaboration with Welsh Government and other partners.
"This is why we're pleased that following our work to raise these concerns and legal issues with the Welsh Government, the Minister has confirmed to us that the development of the regulations will be subject to consideration of the available evidence and the findings of a Regulatory Impact Assessment (RIA), which has been commissioned by Welsh Government.
"We will now work to put our own evidence before the Minister. We will work with Government and industry partners to safeguard and improve water quality in Wales, and we are fully committed to deliver on our project around the farmer-led voluntary initiative; an initiative to which NFU Cymru has dedicated significant time and financial resource to bring to fruition, with the recruitment of a dedicated Water Quality/Nutrient Management Project Manager.
"We remain concerned that the proposed regulations will impose costs and complexity on the industry that vastly outweigh any benefits to water quality. We will continue to raise these matters with the Minister and her officials; we do however welcome the Minister's commitment to give this further consideration through the findings of a RIA and the available evidence. We look forward to working with Welsh Government on the development of solutions that deliver for farm businesses, society and the environment."