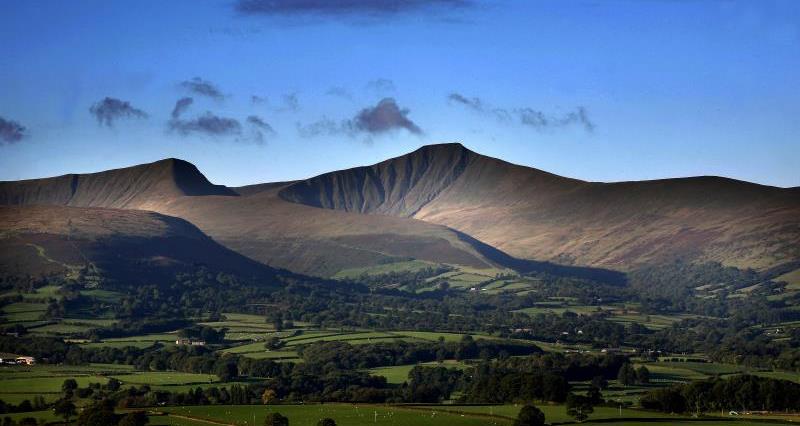 Responding to the publication of the United States of America's negotiating objectives for a potential UK/USA trade deal, NFU Cymru President John Davies said: "Much has been written and said about the UK's trading relationship with the USA over the last few weeks and months, so news that the USA is pushing for a trade deal that accepts US production standards and practices is hardly surprising.
"This is a subject where NFU Cymru has been unwavering in its stance – we do not want to see any future trade deals, whether with the USA or other countries, that allow for the imports of food produced to lower standards than those required of British farmers.
"Such is the reputation of food production here in Wales and across the rest of the UK that British consumers expect the high standards of animal welfare, environmental protection and food safety that our own farmers adhere to. We do not want to see those world-leading standards sacrificed in the pursuit of reaching rushed trade deals with other countries. There is simply too much at stake. As a country we should not even be entertaining the idea of accepting food imports that are produced in a manner that, frankly, would be considered illegal here in the UK.
"During NFU Conference the union laid out its proposals for a high-level commission of food and farming experts to make clear recommendations on our future trade policy. The NFU and NFU Cymru remain committed to working with others to ensure safeguards are included in legislation that establish a comprehensive role for Parliament in scrutinising and ratifying future trade deals, whilst also ensuring that any food imported into the UK matches our own high standards - at the very least.
"Welsh and British farmers take a huge amount of pride in producing food for the nation, while also caring for our much-loved countryside and world famous landscapes. Our industry has the capacity and potential to produce more and export our high standards around the world in tandem with taking further steps to maintain and enhance our environment. I urge government to use this momentous opportunity to help the industry realise its full potential rather than undermining the hard work of Welsh and British farmers by inviting sub-standard food imports."
~ ~ ~ ~ ~ ~ ~ ~ ~ ~ ~ ~ ~ ~ ~ ~ ~ ~
See also...
~ ~ ~ ~ ~ ~ ~ ~ ~ ~ ~ ~ ~ ~ ~ ~ ~ ~