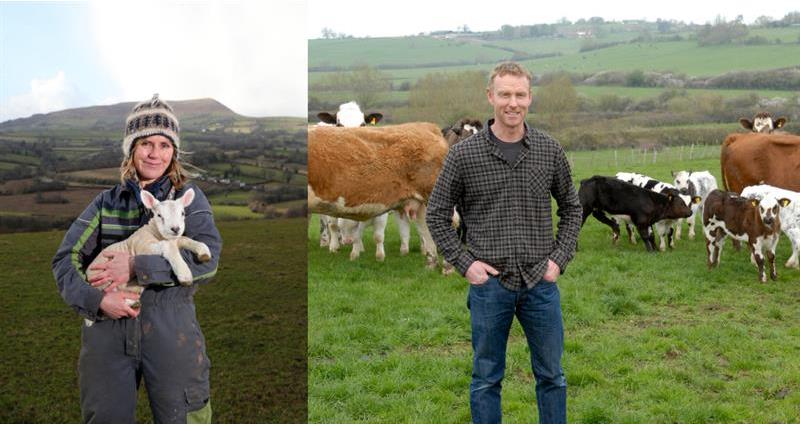 Above from left: Sheep farmer Kate Beavan and beef farmer Duncan Parker
This livestock hub has been created as the 'go to' page for news and information to combat negative issues around the sector in the media.
We will be adding to this page to provide a 'toolkit' of content to respond to inaccuracies, as well as showing livestock members how we're getting the message across to the public.
Media coverage: A round-up of where NFU press interviews on related issues took place from 2-11 January 2019 can be read here.
Informing the public
Practical guidance: Dealing with animal rights activists and extremists
NFU members - log in to read guidance from the NFU's legal team here
Use your NFU login to access a suite of shareable facts, myth busting figures and pictures which you can use on your social media profile. Access our social media toolkit here.
Social media tips and how to shoot video on your smartphone
Here's a guide from the NFU communications team with top 5 tips for social posts and a printable cheat sheet for video
If you have seen anything you're not happy with on social media or a review website such as Trip Advisor or you would like advice on how to secure your profile, then follow the links below: