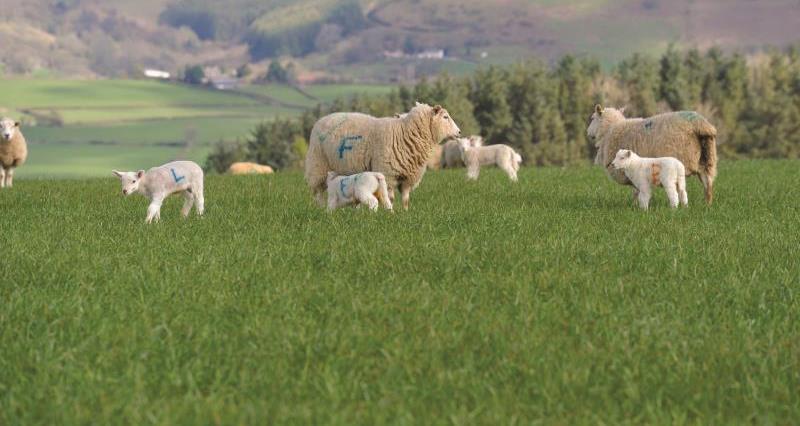 This section focuses on the livestock sector and issues that are likely to impact it during the coronavirus pandemic.
The retail demand for fresh and frozen meat products, particularly mince has meant many processors are slaughtering and processing as much stock as they can, although some are reporting supply issues. The demand in the retail sector for mince and red meat more generally is expected to stay strong while sales of red meat into the food service sector have collapsed. Consumer stockpiling is clearly driving demand, but for how long?
Usual plans to supply traditional cuts for Easter will be impacted as traditional family lunches either at home or eating out will be reduced.
Livestock markets report that it is business as usual. Farmers attending marts are asked to follow the advice of the market operator.
Only buyers, hauliers and sellers to attend. Farmers and vendors are encouraged to drop off livestock and then leave.
No over 70's, children, pregnant ladies, family members of general public.
Follow the personal hygiene guidelines by washing yours regularly and avoiding close contact with others.
Retaining a core of skilled slaughter and boning hall staff will be crucial to maintaining processing capacity. Any staff issues could soon result in a backlog and while animals can be accommodated on farm for a short time, animals will soon go 'out of spec' which can result in penalties/deductions. We understand that there are particular challenges for those processors supplying product into the food service sector.
Critical haulage operations are needed to ensure the timely removal of waste animal by products from processing sites. ABP storage is usually limited and collections need to be maintained and any interruption to this service would prevent a processor from operating.
Food Business Operators (FBOs) cannot process livestock without an Official Veterinarian and Meat Hygiene Inspector on site. Beef, pork and lamb carcases are weighed and classified by mix of processor employed and sub contracted (MLCSL/Hallmark) graders. If these personnel are not available then livestock again cannot be processed.
On farm inspections and routine herd testing by private VS, APHA, RPW, NRW, RT and FAWL assurance may continue although some inspections will be carried out by remote assessment. Farmers in the high risk category should be assessed on a case by case basis and inspections should be postponed if the farmer is concerned and wishes to self-isolate.
No issues have been reported with the collection of fallen/dead stock from farms. If delays are encountered please consider storage sites carefully to ensure good biosecurity and prevent access to other animals and livestock.
EID Cymru
We have been made aware that in line with the UK Government's Covid-19 measures to restrict unnecessary travel, staff in the EIDCymru bureau are working from home. They have informed us that this should not cause any delays in the online or helpline service, although processing paper movement reports could be compromised if delays occur with postal services. EID Cymru are therefore encouraging farmers to report all sheep/goat movements online during this period. Further information is available on the EIDCymru website or via the EIDCymru Bureau on 01970 636959 or by email Y29udGFjdEBlaWRjeW1ydS5vcmc=
Shearing
Updated: 15th May 2020
As the shearing season gathers pace, British Wool wish to reiterate to all sheep farmers they continue to operate under Covid-19 Government guidance and are open, receiving wool and providing a high level of service to producers as they do every year. British Wool will be paying all producers their balance for last season's wool clip as normal. The announcement of the payment level will be made, as it is every year, at the end of May.
NFU & NFU Cymru have come together with the National Association of Agricultural Contractors to deliver an online register to bring together shearing contractors and proficient shearers. With overseas shearers covering about 20% of the national flock, the industry is trying to utilise UK shearers. Access the register here.
The National Association of Agricultural Contractors (NAAC) have put together a checklist for shearing taking place during the Coronavirus pandemic. You can view it here.
Covid-19 Beef Sector Briefing
NFU Cymru Policy Adviser, Dafydd Jarrett has put together a briefing on the beef sector and Coronavirus. NFU Cymru members can read the briefing here.
NFU Cymru Livestock Board Chairman Blog
UPDATED: 8th April 2020
NFU Cymru Livestock Board Chairman, Wyn Evans, is writing a weekly blog to update members. You can log in and read the blog here
Red Tractor Audits
Red Tractor has issued guidance on remote assessments for the dairy, pigs, poultry meat and crops sectors here in Wales. You can view it here.
PLEASE NOTE: This guidance DOES NOT cover the beef and sheep sectors here in Wales as they are carried out by FAWL.
Food Standards Agency (FSA) Update - 24th April 2020
FSA are reminding livestock keepers:
Cull dairy cows – with the changes to the dairy sector and reports of agents "advertising" for cull dairy cows ensuring that they:
TB reactors - a reminder of the clean livestock policy would be particularly helpful (both from farming reps and we can also work with the APHA contract/local teams) given the timelines required once the animals reach the abattoir lairage https://www.food.gov.uk/business-guidance/cleaner-cattle-and-sheep
Other livestock – a general reminder that, with the changes to the operation of the food chain resulting from Covid-19, we recognise that farmers and transporters may have varying experience of the requirements when consigning animals directly to slaughter (such as the clean livestock requirements) and where they can seek guidance/support – for example through their representative organisations, Gov.UK website AW pages etc.
AHDB - Retailer tracker
AHDB are now publishing a weekly retail tracker. It will be updated every Friday. You can click here to view the tracker.
Covid-19: EU Agri-food support measures
On 22 April, following pressure from industry and a letter from the 27 EU Agricultural Ministers urging action, the EU Commission proposed a package of exceptional measures to support the agri-food sector following the outbreak of coronavirus.