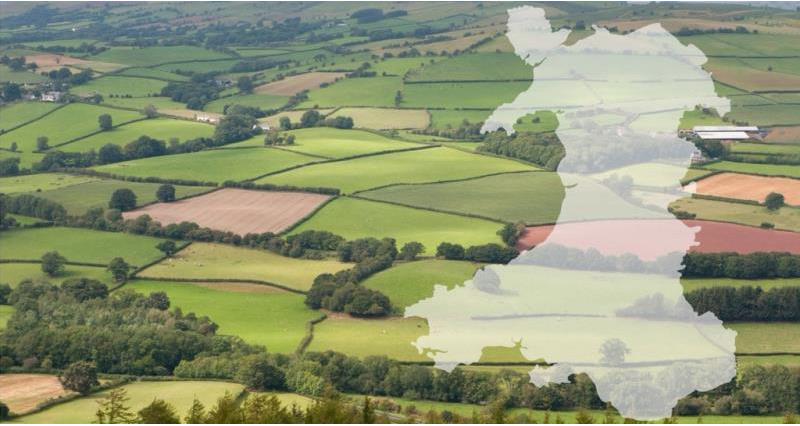 The Welsh Government Farm Liaison Service has highlighted the key reminders and some important dates to look out for:
Sustainability now at the heart of future Welsh farm support
The Minister for Environment, Energy and Rural Affairs, Lesley Griffiths, has confirmed Wales will move away from Basic Payments and support farmers through a new sustainable farming scheme post-Brexit.
Sustainable land management will be at the heart of future farm support in Wales once the UK leaves the European Union. Plans include bringing together the originally proposed economic resilience and public goods schemes in 'Brexit and our Land' into a new single sustainable farming scheme. Sustainable food production is a major part of this. The consultation has shown a wide range of public goods can be produced alongside food production.
The policy changes announced will be explored in detail in a forthcoming consultation, which will be published in advance of the Royal Welsh Show.
You can read the statement at: https://gov.wales/oral-statement-brexit-and-our-land
June Agricultural Survey – Reminder
The June Agricultural Survey covers use of land, numbers of livestock and people working on farms in Wales. The survey produces estimates of these numbers for all farms in Wales (not just claimants) and these estimates are an important source of information which allows industry stakeholders to know what is happening in farming today. The results are used by both the Welsh Government and farming unions to help shape agricultural policies for the future of the industry.
The survey has been run for many years so it is also possible to compare what is happening today with what has happened in the past – both recently and more long-term.
This year's June Agricultural Survey form was sent to around 11,000 farms at the beginning of June. If you have received a form and have not yet returned it Welsh Government encourages you to do so.
If you have received a form and have yet to return it then you will shortly receive a reminder card through the post. If you have lost or mislaid your form then you can order a replacement using our automated messaging service on 03000 255281. Just leave your holding number and a new form will be sent to you in the next few days.
If you have not received a form it may be that you have not been included in the sample for this year's survey. Please wait to see if you receive a reminder card. If you do then the original form may have got lost in transit. In this case please contact us and a replacement form can be sent out to you.
If you require any help in completing the form you can call the survey helpline on 03000 252244. Alternatively you can e-mail c3RhdHMuYWdyaWNAZ292LndhbGU=s.
Transfer of BPS Entitlements 2020
The application period for BPS Transfer and Lease of entitlements for 2020 is now open. The Welsh Government must be notified by 30 April 2020 in order for
the recipient to make a claim on entitlements they are receiving for the 2020 scheme year.
Manage my CPH - closure of SOAs/ILAMS
Customers with CTS links, SOAs and ILAMs have all been contacted by RPW and have been advised that their existing links are no longer valid. Keepers must transition to the new CPH rules using Manage My CPH on their RPW online account or contact RPW immediately if they are still using these links. Further information on the new CPH rules, including a detailed guidance booklet and Q&A document, can be found on the Welsh Government's CPH project pages by clicking the headline link.
Existing and new customers must use Manage My CPH when making any changes to the land they use as part of their holding. If you have any queries please contact the Customer Contact Centre using your RPW Online account. The Farm Liaison Service can also offer guidance.
Manage My Land
Farm businesses are reminded that Manage My Land changes must be submitted within 30 days of the change taking place in order to avoid penalties.
Glastir Small Grants (Water) Window 5
* The closing date for submitting claims is 30 June.
Preparing Wales to leave the EU
This website sets out advice for citizens, organisations and sectors across Wales about the steps that need to be taken to prepare to leave the EU and will be updated regularly.
https://gov.wales/preparing-wales
Agricultural Tenancy Reform consultation
We want your views on reforming and modernising agricultural tenancy regulations. This consultation closes on 2 July 2019. You can access the consultation at gov.wales/consultations
Gwlad e-newsletter
To keep informed and up to date with the latest agriculture news and developments from Welsh Government sign up to receive the Gwlad e-newsletter. You can do this at www.gov.wales/news-alerts