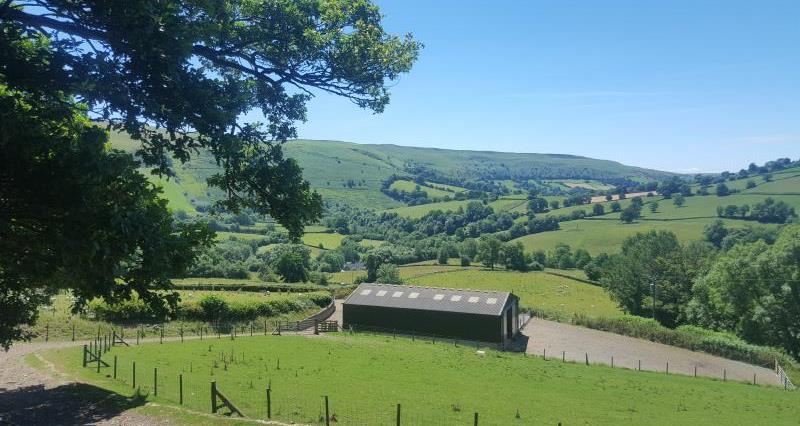 NFU Cymru's LFA Board has called for an evidence based approach to the development of the land management policy that will replace the Common Agricultural Policy in Wales after Brexit.
The proposals, contained within the Welsh Government's 'Brexit and Our Land' consultation published last month, sets out how a policy centred around two large flexible schemes of economic resilience and public goods will replace the Basic Payment Scheme which is to be phased out by 2025.
NFU Cymru President, John Davies, said: "Our LFA Board was very keen to hear Welsh Government's proposals for the future support scheme at our meeting today. Through the Economic Resilience Scheme, Welsh Government says it will invest in land management businesses on a scale that has not been possible in the past.
"The consultation refers to investment in human and social capital. In reality, the package is likely to take the shape of measures that build on the existing Farming Connect model and current investment support grants like Sustainable Production Grant and Farm Business Grant Schemes, as well as investment in the wider supply chain.
"Members welcomed the fact that the consultation recognises the need for productivity measures to support high quality food production through its new Economic Resilience Scheme. Such measures are a critical component of NFU Cymru's vision for a future Welsh agricultural policy - built firmly on three cornerstones: productivity, volatility and the environment.
"Members of the Board were clear - farmers need a stable foundation and confidence to allow them to invest in their businesses in future. A greater understanding is required of the impacts and outcomes of existing measures to guide future policy development. The Welsh Government track record of delivering investment support to farmers through investment measures also requires thorough evaluation."
Mr Davies added: "NFU Cymru has a clear idea of how productivity measures could be developed to operate more effectively in future. It is vital that they are sufficiently agile to respond to industry and market needs.
"Under Welsh Government proposals, the Economic Resilience Scheme will be operating in the absence of BPS or any form of direct support. The consultation appears to suggest that volatility/stability measures are not required. NFU Cymru disagrees and Welsh Government needs to be confident that the new package of measures proposed can deliver £7.40 or more return for the £1 invested that is achieved currently, otherwise our rural communities will be poorer in future. That is why the Board has called for a 'stocktake' of the existing measures at its meeting today."
Concluding, Mr Davies said: "NFU Cymru is clear this is the most significant consultation for Welsh farming in a generation. We encourage all farmers to get involved in the consultation process and attend one of our many meetings in the coming months."
Meirionnydd LFA Board delegate, Huw Roberts said: "We have to fight to get our voices heard through this consultation process to ensure that there is a future for farming in Wales for the next generation."