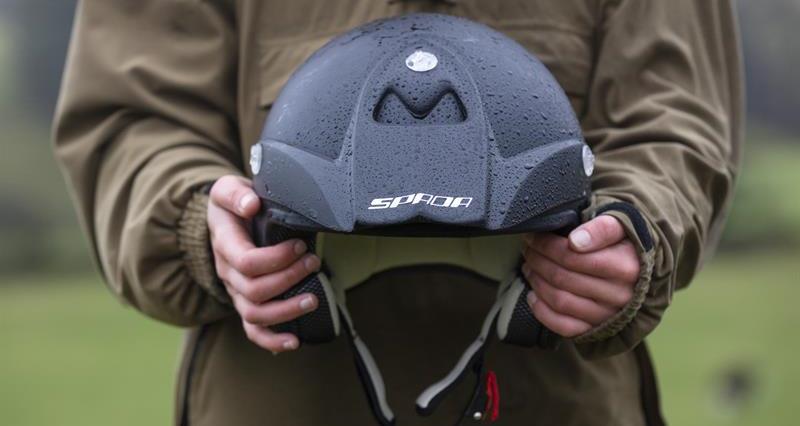 Words by Tom Price, NFU Farm Safety and Transport Adviser.
ATVs are essential for many farmers as they are often the only vehicles able to negotiate difficult terrain and able to access remote areas of the farm.

Sit astride ATVs are not fitted with cabs or rollover bars so the only protection a rider will have is what they wear. Every year farmers are killed following incidents involving ATVs where a head injury is suffered. Many other farmers suffer life changing injuries following a head trauma as a result of an ATV crash when using a machine on farm. Many, if not all, deaths and serious injuries could have been avoided if the rider had been wearing a crash helmet. That is the number one reason to wear a helmet every time an ATV is used.
What is the law?

On road the law for two wheeled motor cycles is clear. A crash helmet is compulsory every time a two wheeled motor bike is used on road. When it comes to three and four wheeled bikes, there is no compulsory requirement under UK law to wear a helmet when these vehicles are used on road for leisure, although the use of crash helmets is strongly recommended.

The legal position however is very different for ATVs used for work purposes under health and safety law. Under health and safety law, employers are under a duty to take reasonable steps to ensure the safety of their employees. As head injuries are a known risk when using ATVs, a failure to provide and police the use of crash helmets when these machines are used for work purposes, will put employers at risk of enforcement action and riders at risk of serious injury and death in the event of an incident. Not only must employers ensure crash helmets are used, they also have a duty to make sure ATV riders are trained and competent to use ATVs safely and that machines are maintained to a safe standard. More information on the safe use of ATVs is available in the HSE guide AIS33.