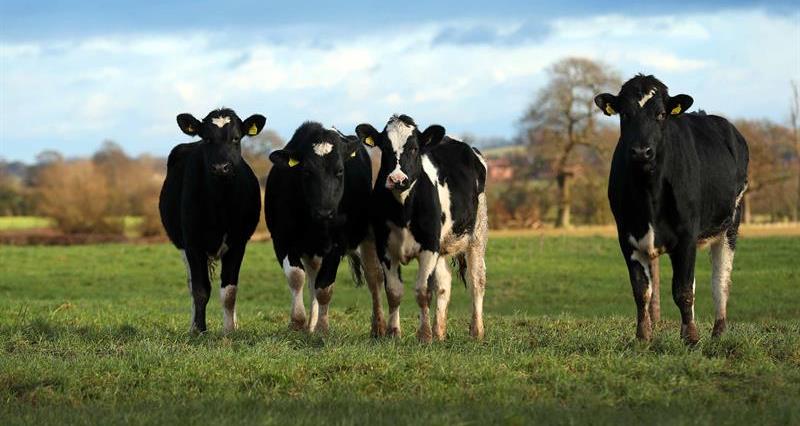 NFU Cymru is reminding dairy farmers across the country to respond to Welsh Government's Dairy Contracts Consultation.
Following its launch in conjunction with the other UK Governments earlier in the summer and following a series of virtual roadshow events hosted by NFU Cymru, members in the county are urged to submit their own responses to the consultation that seeks to provide new fairer conditions for milk contracts. Farmers are encouraged to submit their views to the consultation ahead of its 15th September 2020 closure.
NFU Cymru has been working with partners at the NFU, NFU Scotland and Ulster Farmers' Union for many years to lobby for changes to dairy contracts. This is a joint consultation agreed by all four UK and devolved Governments and it would be helpful, using the tick box at the start, if members could confirm they are Welsh milk producers.
Chair of NFU Cymru Dairy Board, Abi Reader, said: "The launch of this long-awaited and important consultation on milk supply contracts will help drive change within the sector. At times when the market is under pressure, milk buyers often have the discretion to change contract terms and pricing mechanisms, even to introduce retrospective penalties and price cuts without negotiation.
"The recent Covid-19 crisis has seen many of these scenarios play out. Farmers were hit with price cuts at no notice, there was a unilateral implementation of A/B quotas, a lack of transparency over pricing and delayed payments, which left many businesses in an unsustainable position.
"This needs to change, and we must not waste this opportunity. We must work together for a positive outcome and that is why I urge all dairy farmers in Wales to respond to this consultation to make sure our voices are heard."
You can find out more about how to respond here.