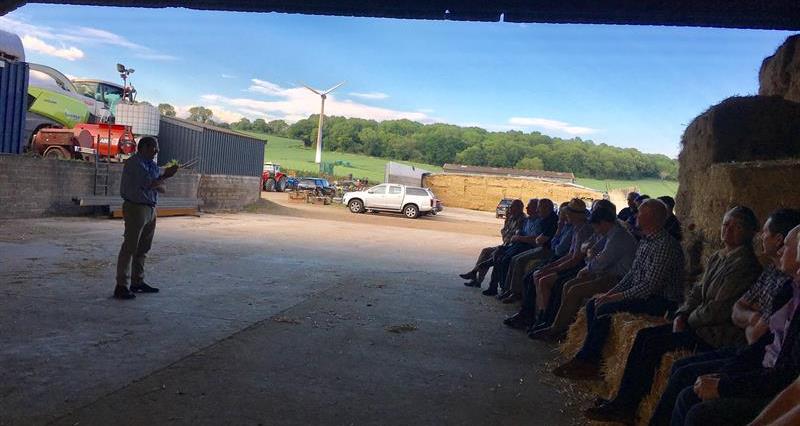 Farmers can help drive a productive and competitive cereals industry post-Brexit by inviting decision makers out on farm this harvest and showing them first-hand the value of UK grain production – that was the message from the NFU Combinable Crops Board Chairman, Tom Bradshaw at a recent NFU Cymru Monmouthshire county meeting.
The meeting, kindly hosted at Coombe Farm, Shirenewton was an opportunity to hear from Tom. He said: "Grain production is an incredibly important part of day-to-day life, quite literally providing the bread for our tables. The supply chain employs more than 43,000 people and contributes £3.5 billion to the national economy, and the grain we produce forms the foundation of the UK food and drink industry.
"Yet crops is currently one of the only areas of farming given no tariff protections if we leave the EU without a deal. Its importance simply must not be overlooked as Brexit discussions continue over the next few months.
"We want to see politicians working with farmers to develop an agriculture policy that enables us to capitalise on future opportunities; increasing productivity, delivering more for the environment, contributing towards our net zero aspirations and growing in value to the economy.
"There is a big role for science in the future. For the arable sector we must have the best science and technology to help us farm whilst reducing emissions. Nutrient efficiency, plant breeding and Government policy must all link together. Government policy must enable us to use new technology and science in order to progress."
He concluded: "I would encourage farmers to get their politicians out on farm. I firmly believe no one else can deliver public goods like farmers can. The next two years are vital in designing policy and this is a critical time."