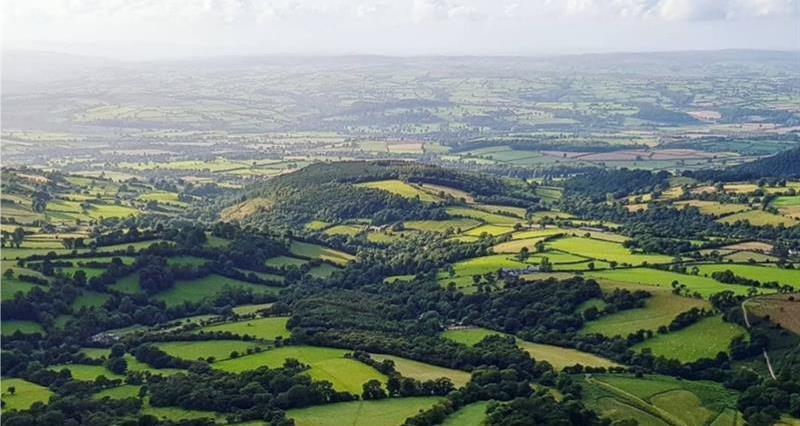 'Tenant farmers must not be left behind in Welsh Government farm policy reforms.' That was the message from the NFU Cymru tenants' event held earlier this week.
The event, held virtually due to the Coronavirus pandemic, provided an update to tenant farmers on Welsh Government's 'Sustainable Farming and our Land' and 'Agricultural Tenancy Reform' consultations, which took place during the course of 2019. The event also provided advice to tenant farmers struggling with rents as a result of Covid-19, setting out support available through the NFU Tenants' Service.
Commenting after the event, NFU Cymru Deputy President Aled Jones said: "With approximately 30% of farmed land in Wales rented through formal or informal agreements, a thriving tenanted sector is vital for a productive, profitable and progressive farming industry in Wales. Whilst a range of routes into farming exist, access to land through farm business tenancy remains a key route for many new entrants and young farmers as well as many expanding farm businesses.
"As Welsh Government advances it plans to phase out the BPS, it is vital that tenant farmers are able to access future support schemes on equal terms and that they are not disadvantaged. Welsh Government must recognise that many tenants are on short term farm business tenancies and proposals as they currently stand represent a very significant shift from having management control on the land on the 15th May as they do currently. We are concerned that some tenants may not be able to demonstrate sufficient management control of the land they farm to secure contracts for future support and may lose out. Tenant farmers may also be disadvantaged if they are unable to secure the permission of their Landlord to participate in the future scheme. This is a key priority for NFU Cymru that must be addressed by Welsh Government through the white paper expected later this year".
On rents, NFU Land Management Adviser Eleanor Griggs highlighted that some tenants were experiencing difficulties as rental payment due dates approached this autumn. She advised that an early conversation with the landlord or their agent was vital. Tenant farmers should consider what evidence they have available to show the impacts of Covid-19 on their business during the year and propose a sensible payment plan. Discussions should be documented in writing.
Concluding NFU Cymru Tenants Chair Elwyn Evans said: "NFU Cymru has long been clear future support should be targeted at the active farmer – the person who takes the business risk associated with food production. It is the person who farms the land that should secure future support payments and NFU Cymru will continue to make the case to Welsh Government and arrange meetings for the tenanted sector to ensure that their views are fully represented."