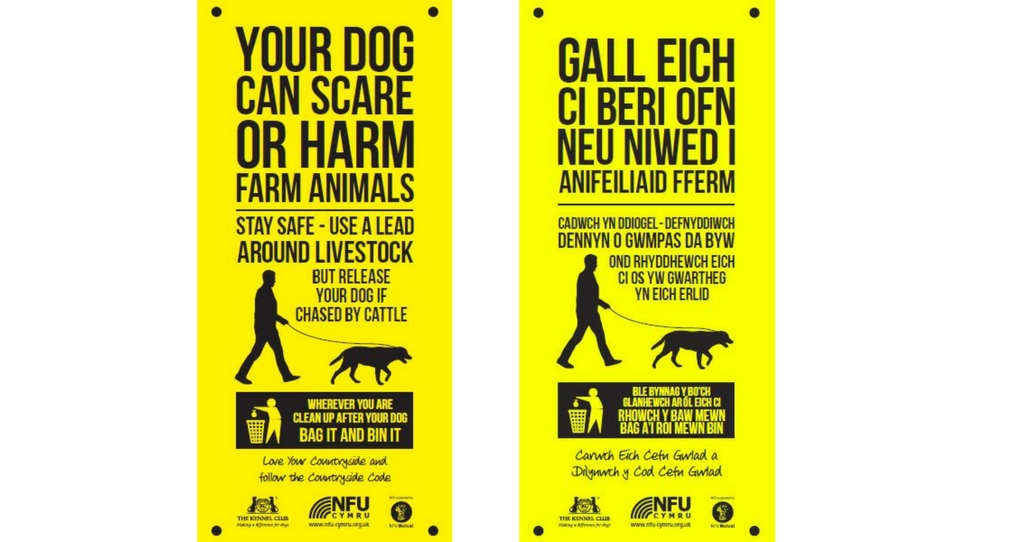 NFU Mutual has warned farmers to watch out for livestock worrying as the cost of claims has reached a record level.
New figures show that the cost of dog attacks on livestock reported to NFU Mutual rose by 67 per cent across the UK in the past two years. The total cost to the industry in 2017 is estimated at £1.6m. In the last two years the average cost of a claim rose by over 50% to nearly £1,300.
New research by the insurer has revealed that over 80 per cent of dog owners exercise their pets in the countryside, with over 60 per cent letting them roam off the lead. 7 per cent of owners admitted that their pets had chased livestock in the past.
Read our Business Guide on livestock worrying here
Members can obtain English or Welsh livestock worrying signs from their local group office, or if you are not a member with NFU Cymru, visit our shop to purchase the signs.
NFU Cymru advises walkers to keep dogs under close control or on a lead when walking in the countryside where there may be livestock - see our Love Your Countryside page for more...