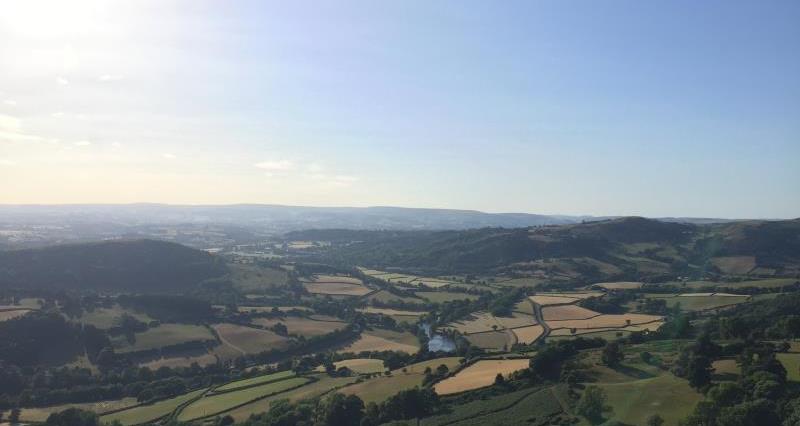 NFU Cymru President John Davies has reiterated that improvements in productivity, carbon capture and renewable energy production are the most effective ways to realise ambitions of reaching net zero agricultural emissions by 2040.
Responding to recommendations by the UK Committee on Climate Change, John Davies said: "Welsh agriculture contributes 12% to Wales' overall emissions and we absolutely recognise the contribution we have to make in tackling climate change.
"That is why we are working towards the ambitious goal of reaching net zero greenhouse gas emissions across the whole of agriculture in Wales and England by 2040, as a contribution to the Climate Change Committee's proposed 2050 target. Our organisations are aligned: acting to tackle damaging climate change is vital."
NFU Cymru is clear that achievement of net zero for agriculture will require a portfolio of policies and practices all working in combination with a focus in three key areas:
• Improving farming's productive efficiency, to reduce GHG emissions
• Farmland carbon storage in soils and vegetation – grassland, hedgerows, trees
• Boosting renewable energy and the bioeconomy to avoid GHG emissions from fossil fuels and to create GHG removal through photosynthesis and carbon capture
Mr Davies said: "However, we are clear that we will not halt climate change by limiting Welsh food production and off-shoring it to countries across the world which may not have the same environmental conscience, or ambition to reduce their climate impact. Such an approach would not align with Wales' legislative framework established through the Well-Being of Future Generations Act and the goal of being a 'globally responsible Wales'. The Paris Agreement has also rightly recognised the fundamental priority of safeguarding food security and the future challenges to our global food production system.
"We should also be mindful that the burden of decarbonisation should not fall unequally on Welsh farming or on our rural communities. Welsh Government proposals in 2018, for example, suggested an additional 66,000 hectares of tree planting – 90% coming from afforestation and 10% taking the form of agroforestry.
"To put these proposals into context, the average farm size in Wales is 48 hectares and to achieve afforestation on the scale proposed would require the complete afforestation of some 1,400 farms in Wales. No assessment has been made on the impact this will have on the lives of the farming families who will be affected, our rural communities, the economy, the Welsh language and culture or, indeed, the environment. An appropriate balance must be struck between decarbonisation and meeting wider economic, environmental, social and cultural objectives.
"In Wales, 74% of our farmland is grassland, reflecting the fact that we are blessed with the natural resources to produce high quality protein in the form of meat and dairy products from grass. The climate impact of Welsh grazing is amongst the lowest in the world. Already, research from the UN's Food and Agriculture Organisation shows that beef production in Western Europe is 2.5 times more carbon-efficient that the global average. At the same time Welsh farmland conserves important carbon stocks in Wales' uplands.
"Welsh farmers have an important role to play in tackling climate change and our members are committed to this challenge, alongside fulfilling their responsibility to the public in providing high quality, sustainable and affordable food and underpinning the Welsh food and drink sector – Wales's biggest employer."