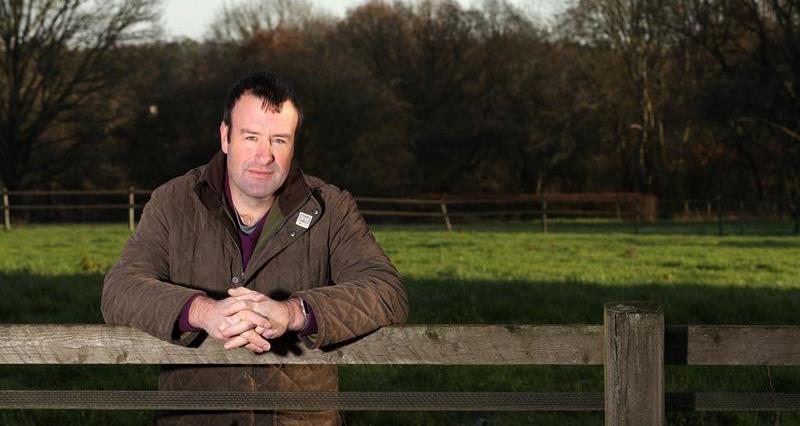 "We must talk more about farmers' roles as food producers," says NFU Vice President, Stuart Roberts, at the recent Ceredigion NFU Cymru County Conference.
Held at Y Talbot, Tregaron, the well-attended conference was an opportunity for those present to learn more about the work that Stuart Roberts is involved with on behalf of the Union, especially his views on the UK livestock industry. Third generation arable and livestock farmer from Hertfordshire, Stuart Roberts said: "At farming's very heart is the production of food – all the other great outcomes we deliver such as environmental benefits, the landscape and boosting rural communities, are a result of food production.
"Whilst a number of politicians may not have many or any constituents who are farming, every single one of those constituents is reminded of our industry three times a day and by talking about our role as food producers we can engage a much wider range of politicians.
"However it's not only about how we feed people, it's also about having a wider discussion about food. Red meat and livestock production is performing a miracle, a miracle that we must articulate better to the public. In many areas across the UK, and indeed in Ceredigion, we are particularly good at growing cellulose (found in green plants). As humans we cannot digest cellulose, but what we can do is feed cellulose to cattle and sheep and produce the highest quality protein. Red meat and dairy are vital components in a healthy balanced diet. That's why we've got to talk more about food."
Many surveys commissioned by the NFU have shown that consumers are farmers' friends; people support British farmers and trust the industry. "People are fascinated about farming and we have the ability, through the power of social media, to connect with consumers," said Stuart Roberts. "We are the most photogenic industry; we have the landscape, we have the animals, we must use it and shout about the great work we do day in, day out.
"Politicians will follow what society wants and what consumers want – these are the people we must engage with, and talk more about our role in producing their food."
NFU Cymru President, John Davies, also gave an update of the work that is taking place in Wales and NFU Cymru's key areas of work. As part of their presentations, both John Davies and Stuart Roberts also outlined the devastating impact a 'No deal' Brexit would have on sheep farmers in Wales and across the UK.
Aled Lewis, Ceredigion NFU Cymru County Chairman said: "I would like to thank Stuart Roberts for speaking at our meeting tonight. I found his presentation very insightful and I'm sure it's made us all think about how we can market ourselves and sell our story to those who may not necessarily know anything about farming."
NFU Cymru would like to thank HSBC Bank for sponsoring the series of 11 county conferences across Wales.