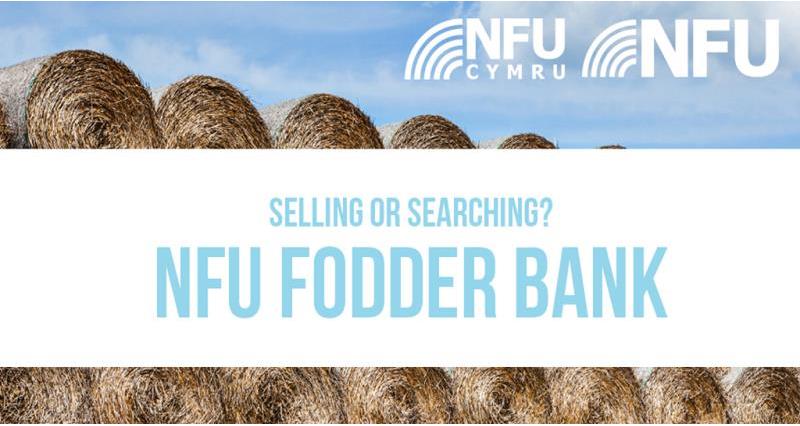 The NFU Fodder Bank is a free service that helps our members find cattle feed and animal bedding for their farms - or lets them sell any surplus.
You can either appeal for stocks, or list what you have to sell.
Why is it so useful?
Avoid paying for advertising in publications
Flexibility on delivery and collections.
How do I use the Fodder Bank?
View our listings below to see what's for sale and wanted. Posts are removed after one month on the page.
How do I add a listing for Wanted or Available?
Complete the form below and we'll post your details on this page.
Andrew Ward of Forage Aid said: "The last few months have not been an easy time for livestock farmers because of the terrible weather. This started last summer and autumn with many farmers struggling to make second and third cut silage off their own fields. This has meant a lot of livestock are yet to be turned out, which means forage and bedding are in short supply.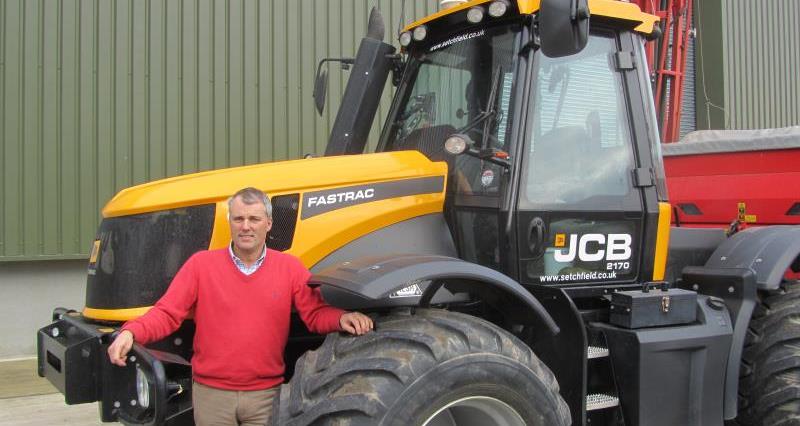 Andrew Ward (above) said straw for bedding has also been in short supply because of the poor weather last harvest - meaning some straw intended for baling had to be chopped.
"Many farmers have contacted Forage Aid in the last few months requesting help in supplying feed and bedding but unfortunately none have met Forage Aid's criteria which is to relieve animal suffering in the aftermath of an 'extreme weather event'. The current problem is as a result of a prolonged weather period.
"The NFU and Forage Aid have had discussions and have decided to reactivate the Fodder Bank to assist farmers through this difficult period.
"We will continue to monitor the situation and hope the weather improves in the near future. Forage Aid can be contacted on 07967 219991 or visit www.forageaid.org.uk."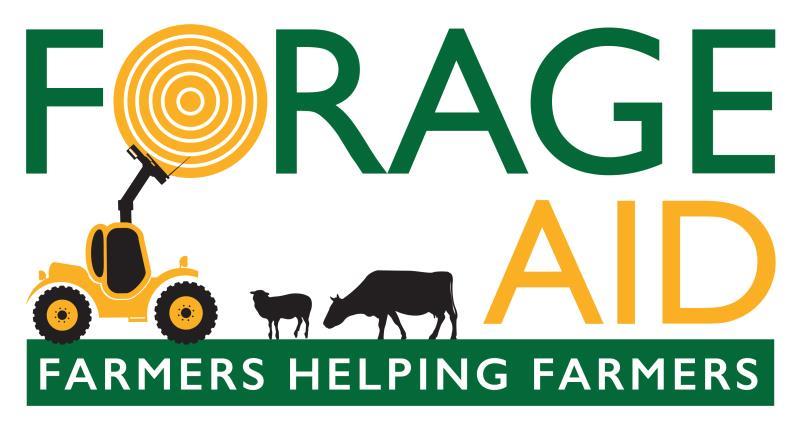 East Midlands: Small hay bales for sale - collection only
Contact: John Gladwin, 07889 752529
Date added: 20 April 2018
Lancashire: 15 ton of feed wheat
Contact: Marion Beesley, 01772 612647
Date added: 20 April 2018
Carmarthenshire: 330 tonnes clamp silage
Contact: Eirian Powell, 07971 813855
Date added: 20 April 2018
Lancashire: 500 small bales
Contact: Lancaster NFU Mutual Office, please ask for Rachel 01524 34359
Date added: 20 April 2018
North Wiltshire: 400 tonnes 1st cut, 600 tonnes 3rd and 4th cut clamp silage. 150 rye grass square baled silage, analysis available.
Contact: Arthur Ford, 07768 814692
Date added: 20 April 2018
South East: Clamped maize silage
Contact: Laurence Matthews, 07774 275930
Date added: 20 April 2018
Pembrokeshire: 26 barley straw round bales
Contact: Robert John, 07866 249216
Date added: 20 April 2018
Carmarthenshire: 200 silage bales
Contact: HR and EM Hughes, 07817 261337
Date added: 20 April 2018
Oxon: Approx 60 bales 80x70 approx 5ft silage bales. 8 layer wrap £10.00 collected.
Contact: A R Carr, 07730 000691
Date added: 19 April 2018
Suffolk: Haylage available in 4ft long mini-Heston (square ) bales - first and second cut. All good equine quality.
Contact: Kewgardens Farm Produce, 07503 488386
Date added: 19 April 2018
Wales, Montgomery: 10 round bales of silage
Contact: D E and S E Walker, 01686 650262
Date added: 18 April 2018
West Wales: 30 big square bales haylage, stored under cover, £20 each.
Contact: Paul Woolman, 07766 018865
Date added: 18 April 2018
Chippenham: Conventional bale hay. All qualities. From bedding to racehorse food.
Contact: Fraser Bush, 07931 368968
Date added: 18 April 2018
Gloucestershire: 200 bales of haylage, 4 strings 80/70 at 160 long. Meadow grass suitable for horses or cattle.
Contact: Gordon Tuck, 07967 218357
Date added: 18 April 2018
East Midlands: 33 wrapped bales of silage for cattle. 15 large round bales of hay for cattle.
Contact: Ian Sandercock, 07970 733567
Date added: 18 April 2018
North Wales, Anglesey: 40 silage bales (excellent quality) £35 each (Anglesey)
Contact: Jones Bros, 01248 450626
Date added: 18 April 2018
East Sussex: 70 large round 2017 haylage bales
Contact: Debbie Felstead, 07759 261670
Date added: 18 April 2018
South West/Bath and North East Somerset: 20 - 25 tonnes unwashed fodder beet
Contact: Julian Harris, 07817768759
Date added: 18 April 2018
Wales/Llantwit Major: Approx 40 Bales silage/Haylage
Contact: Nick Thomas, 07702908447
Date added: 18 April 2018
Wales/Bridgend: Approx 40 Bales of 2 year old silage - priced to clear
Contact: Andrew Goldsworthy, 07939258438
Date added: 18 April 2018
Brecon and Radnor: 50 bales straw
Contact: B Williams, 07891 512786
Date added: 18 April 2018
Wiltshire: Spelt Hulls, similar to finely chopped straw, good for feed or bedding. 10 tonnes per week available free to collect
Contact: Michael Marriage, 01488 684880
Date added: 18 April 2018
Norfolk: 250 small overyeared hay bales , medium quality £1.80/bale
Contact: Stuart Cleverley, 07990691304
Date added: 18 April 2018
Worcestershire: 21 square bales of 460kg each
Contact: Paul Jeavons, 07774 205434
Date added: 18 April 2018
Wales: 600 Tonnes of Clamped Whole Crop Oat Silage
Contact: Andrew Thomas, 07860 436997
Date added: 17 April 2018
Wales: 100 big Bale silage - August 2017
Contact: Geraint Havard, 07974 382153
Date added: 16 April 2018
Worcestershire: 75 round hay bales, film wrapped, outside. And 500 small hay bales - collection only, can be loaded
Contact: Paul Platt, 01527 821204
Date added: 16 April 2018
Midlands: Haylage 5' x 70 cm quadrant. Can deliver locally. £33/bale. 100 available.
Contact: Michael Caspersen, 07833 645062
Date added: 16 April 2018
Devon: 25 bales of silage, Sept 2017
Contact: R J Shipley, 01392 811239
Date added: 16 April 2018
Staffordshire: 200 cubic metres (115 tonnes approx) good quality, high DM, first cut grass silage
Contact: G Clay, 01785 813038
Date added: 16 April 2018
Taunton, Somerset: 1,000 tonnes of grass silage
Contact: Anthony Gothard, 01823 490311
Date added: 16 April 2018
Staffordshire: 300 tonnes of Alkalage whole crop wheat
Contact: Matthew Weaver, 07970 211668
Date added: 16 April 2018
South West - South Molton: 400 bales of silage - second and third cut
Contact: Richard Isaac, 07791 073041
Date added: 16 April 2018
East Riding Yorkshire: Dried grass pellets
Contact: John Rowbottom, 07850 769369
Date added: 13 April 2018
North East / Cleveland: 10 tonnes oats
Contact: Martin Lowcock, 07885 332677
Date added: 13 April 2018
Cumbria: Crimp barley
Contact: Russell Bowman, 07729 353382
Date added: 13 April 2018
Cambridgeshire: 100 tonnes whole crop rye silage
Contact: Will Forbes, 07971 155225
Date added: 13 April 2018
Oxon, Bucks, Beds, North Oxfordshire: large round bales - barn stored, small bales - barn stored, all registered organic
Contact: Greg Klaes, 07831 631671
Date added: 13 April 2018
South West - West Somerset: 10 large round wrapped haylage bales, 2017, good quality
Contact: Chris Binnie, 01643 841212
Date added: 13 April 2018
East Midlands: Good quality high dry matter clamp grass silage
Contact: Paul Ducksbury, 07860 269788
Date added: 13 April 2018
Somerset: 300 tonnes maize silage
Contact: A Hardwick, 07890 784140
Date added: 13 April 2018
Gloucestershire: Grass silage and maize silage
Contact: R Walker and Son, 07796 631592
Date added: 13 April 2018
Cheshire: 400 tonnes grass silage
Contact: Richard Fair, 07850 700137
Date added: 13 April 2018
East Midlands: Small hay bales for sale - collection only
Contact: John Gladwin, 01507 343070
Date added: 13 April 2018
Staffordshire: Top quality clamp silage and haylage
Contact: T H Cope, 07778 056327
Date added: 12 April 2018
Suffolk: Wrapped silage bales 500kg plus
Contact: Ash Farm Partners, 07774 139376
Date added: 12 April 2018
East Sussex: 50, 4ft square bales of haylage and 50, 4'6ft round bales of straw
Contact: David Robinson, 07714 341920
Date added: 12 April 2018
Gloucestershire: Round bale seeds silage. Top quality high dry matter. Able to load.
Contact: Richard Gale, 07824 999358
Date added: 12 April 2018
Oswestry/Flintshire: 150 bales silage third cut
Contact: Hywel Lloyd, 07891 867853
Date added: 12 April 2018
Essex: 108 bales haylage wrapped doubles (total 216 bales). All good quality. Help with loading possible.
Contact: Richard Speakman, 07860 875333
Date added: 12 April 2018
East Midlands: 10 wheat straw half ton bales, 200 square silage bales, 100 round silage bales. Good-medium quality.
Contact: Charlie Stanger, 07510 598878
Date added: 12 April 2018
South East: Maize silage
Contact: L. Matthews, 07774 275930
Date added: 12 April 2018
South East/Kent: 45 2017 5ft round hay bales. Approx 360kg. Excellent quality.
Contact: Will Steel, 07980 929035
Date added: 12 April 2018
Wrexham: First cut grass 2017 silage
Contact: I. T. Manning, 01948 770491
Date added: 12 April 2018
North East Hampshire: 100 round bales high dry matter silage
Contact: Robert Benford, 07775 953332
Date added: 12 April 2018
Suffolk: Barn-stored conventional wheat and barley straw £1.25/bale
Contact: Charles Partridge, 07792 206530
Date added: 12 April 2018
East Sussex: 19 large 8ft square bales good hay £400 ex-farm
Contact: John McCutchan, 01323 485151
Date added: 12 April 2018
West Norfolk: 200 Ryegrass 1010 over yeared meadow hay straw
Contact: Peter Lewis, 07771 907901
Date added: 12 April 2018
Wells, Somerset: Square bale silage
Contact: Dan Britten, 07834 318332
Date added: 12 April 2018
Kent: Maize and grass clamped silage
Contact: Gordon Reynolds, 01580 240479 or 07860 623196
Date added: 12 April 2018
Cambridgeshire: Variety of haylage, different qualities, all bales approx 190kg, square 4ft long, 4 string bales.
Contact: Edward Runciman, 07904 352725
Date added: 12 April 2018
East Anglia: Silage in 2m x 120x90 square bales (approx 850kg) Different qualities and dry matters available.
Contact: Gary Speirs, 07831 469455
Date added: 12 April 2018
South West Cornwall: Approx 50 over year wrapped haylage. Low price reflects quality.
Contact: John Tozer, 07910 890105 or 01326 372986
Date added: 12 April 2018
South East: 200no. 2.4x0.9x0.8 hay bales available. Medium quality but good feed certainly for beef animals
Contact: John Ford, 07771 550175
Date added: 11 April 2018
South East: Rick stored wheat straw (8ft x 3'ft) and barn stored hay (5ft)
Contact: Andrew Goddard, 07708 208531
Date added: 11 April 2018
Carmarthenshire: Fodder available
Contact: Huw Davies, 07970 146043
Date added: 11 April 2018
Cambridgeshire: Small hay bales available
Contact: David Walston, 07899 848728
Date added: 11 April 2018
West Midlands: Round bale silage
Contact: Jake Freestone, Overbury Enterprises, 01386 725112
Date added: 11 April 2018
East: 200 x 4ft bales hay/haylage
Contact: John Collen, 07771 724031
Date added: 11 April 2018
East Midlands: Straw and silage bales available
Contact: Dean Hall Dairy, 07980 732330
Date added: 11 April 2018
South West, Exeter: High grade / high DM wholecrop rye silage
Contact: Jamie Charlton, 07841 920457
Date added: 11 April 2018
South West, Tiverton: Washed or unwashed fodder beet available
Contact: Jamie Charlton, 07841 920457
Date added: 11 April 2018
Near Oakham, Rutland: 30 round haylage and hay bales
Contact: William Cross, 07976 653778
Date added: 11 April 2018
Wanted

East Riding of Yorkshire: Bedding straw
Contact: PM Rhodes, 01430 860452 / 07713 270265
Date added: 20 April 2018
Powys: Organic silage
Contact: J G R Price, 01874 636320
Date added: 18 April 2018
Oxon: Bedding straw
Contact: James Blanchard, 07795 465812
Date added: 17 April 2018
Midlands: Big bale wheat straw
Contact: Michael Caspersen, 07833 645062
Date added: 16 April 2018
Oxfordshire / Berkshire: Fodder for suckler cows, preferably delivered as we've run right out
Contact: David Hicks, 07725 807567
Date added: 13 April 2018
North East/Durham: Hay or haylage suitable for sheep
Contact: Phil Hughes, 07931 731967
Date added: 12 April 2018
West Midlands: Bedding straw
Contact: Tony Hall, 01386 750510
Date added: 12 April 2018
Montgomeryshire: Fodder for dairy cows
Contact: John Williams, 07816 176115
Date added: 11 April 2018