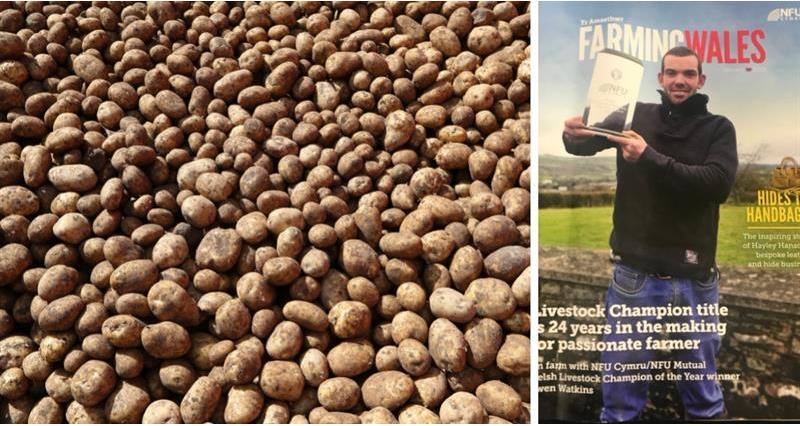 One of the most versatile food products world-wide, potatoes are used in a staggering range of recipes and as part of improving its green credentials, NFU Cymru is now using waste potatoes for a slightly different purpose.
NFU Cymru's monthly membership magazine, Farming Wales, will now be delivered to members in an environmentally-friendly potato starch polybag instead of a plastic polywrap.
All NFU Cymru members will now receive their magazines covered in the new wrap which is produced from potato starch which comes from waste potatoes.
NFU Cymru Director, John Mercer, said: "As the original friends of the earth, farmers play a massive role in enhancing Wales' natural environment. As a Union it is important that we, too, constantly look at new ways that we can improve our environmental credentials.
"What better way of doing this than by using farming products to create a decomposable magazine wrapper. We hope that other magazines will follow suit and start swapping plastic for potatoes."