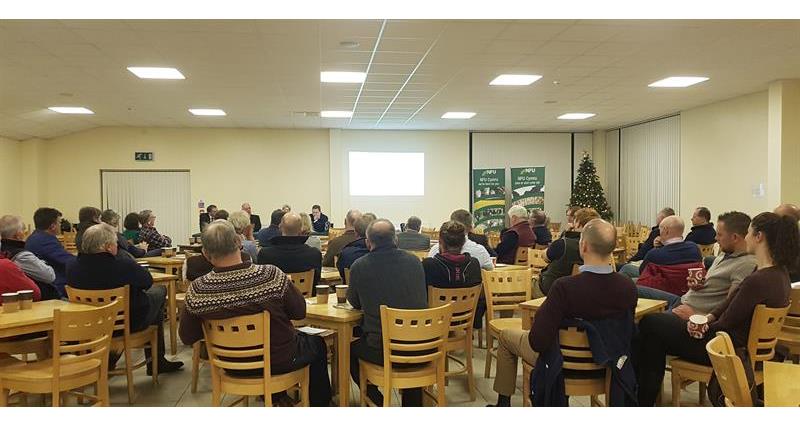 Members of Montgomeryshire NFU Cymru recently received a presentation on farming in Canada by John Furneaux, whose son, James, has been living and working in the country since emigrating in 2013.
Those present had an insight into the sheer scale of farming in Canada, especially in the arable sector, and had a fascinating account of the processes involved in harvesting durum wheat and granola.
NFU Cymru Deputy President, Aled Jones, also spoke at the conference and began by thanking the county for all their support towards the union and for those who responded to the Brexit and Our Land consultation. He said: "As a union, we stand far stronger if we are united, and this was evident during the Brexit and Our Land consultation period. Farmers came out in their droves to attend our Brexit roadshows and to voice their opinions on the consultation. 2,830 responses were submitted to Welsh Government via the NFU Cymru Brexit Hub and this huge effort by the farming community has not gone unnoticed by politicians in Cardiff Bay.
"Productive agriculture and the environment can succeed to together and we must remember that it is active food producing family farms that deliver vitality to rural communities. Therefore future policy and funding must be targeted to active farmers. NFU Cymru has clearly set out its vision for future policy based around three cornerstones of productivity, the environment and stability and NFU Cymru will continue to highlight the importance of all three being part of a truly integrated and comprehensive future policy for Welsh farming."
NFU Cymru would like to thank HSBC Bank for sponsoring this event.