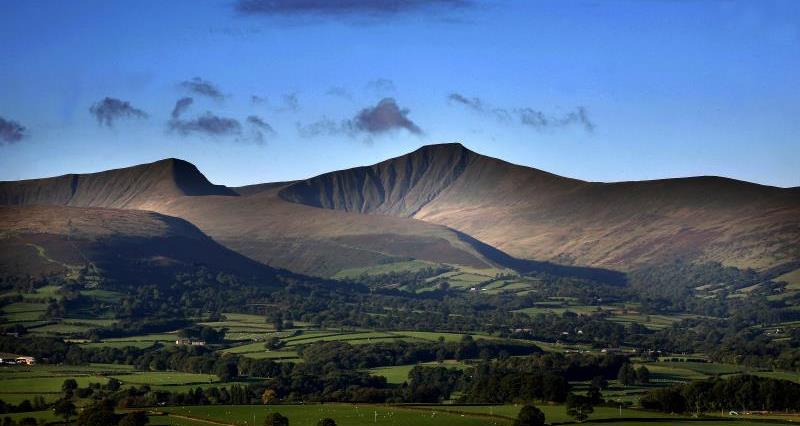 "Don't talk down our industry," this was the message from NFU Cymru members in Meirionnydd when they met recently to discuss Welsh Government's 'Brexit and Our Land' consultation.
During the meeting, which was held at Dolgellau Rugby Club, members in the county stressed how much farmers are contributing to the wider community and how this is sometimes hard to convey to the wider public.
Iestyn Pritchard, NFU Cymru County Adviser for Meirionnydd outlined the proposals in the consultation and members discussed their thoughts.
NFU Cymru Meirionnydd County Chairman Emlyn Roberts, said: "This is the most important consultation we have seen in a generation. It was good to hear so many different thoughts on the consultation but they all sat under one umbrella – that Welsh farming is at the heart of everything that the countryside offers to both those who live within in, and for those who choose to visit and enjoy it.
"Now more than ever, securing and keeping the support of the general public, for the wider benefits we provide them with is vital. The impact of a bad deal post-Brexit will reach much further than just farmers. Farmers always tighten their belts when times are hard, which will undoubtedly result in reduced spending, which will result in less money for the wider rural economy. This will then have an impact on all businesses in rural Wales.
"With the amount of uncertainty surrounding what will happen post-Brexit, keeping stability within the agricultural industry is key. Unless there is a payment system for such instability in the market, it won't be possible for us to undertake the public goods work. For the changes proposed in the consultation to be a success there needs to be stability and a preparation period. There is concern that political instability can have an impact on policy just as much as government changes.
"Welsh Government shouldn't put Welsh farmers at a disadvantage compared to other countries that produce the same products as we do. We are concerned that if farmers in Scotland and Northern Ireland continue to get an element of support, then we won't be able to compete. It should be remembered that the rational of the single farm payment is to be a method of ensuring high quality food is produced at a favourable price."
Emlyn added: "I am a farmer, not a land manager, and I know my fellow farmers in Meirionnydd are extremely proud to be farmers. I urge you all to reply to the consultation. It's time to have our say and shape the future of our industry."
The closing date for the consultation is Tuesday, 30th October. You can respond by visiting the NFU Cymru website https://web.nfuonline.com/WelshConsultation/ and completing the response form.