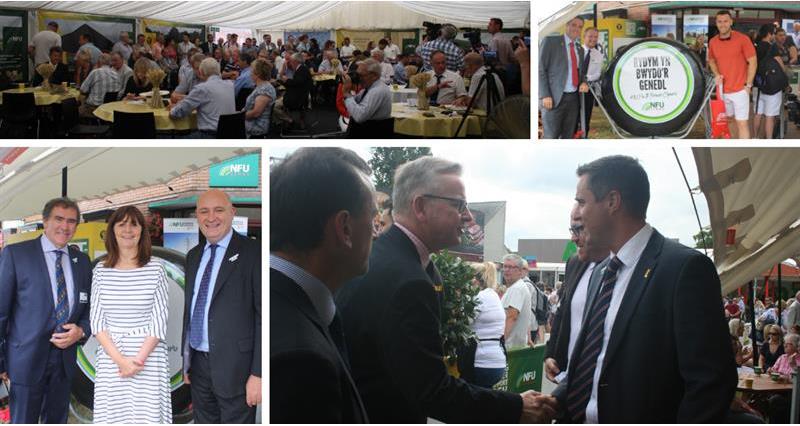 Monday 22nd July – Thursday 25th July sees the return of Europe's largest agricultural show - the Royal Welsh Show in Llanelwedd, near Builth Wells.
For four days the agricultural stage will be filled with the world's media, politicians from Cardiff Bay, Westminster and further afield, as well as well-known celebrities and more than 240,000 visitors and 8,000 animals that descend on the Llanelwedd showground for an occasion that celebrates the very best in Welsh agriculture.
The event is an ideal opportunity for NFU Cymru to meet with key stakeholders, retailers, partner organisations and other lobbying groups to discuss the future of the farming industry in Wales. But while there is plenty going on behind the scenes, there is also a whole host of public facing activities being laid on by NFU Cymru and its partners at NFU Mutual.
NFU Cymru Director John Mercer said: "Once again we are looking forward to welcoming members to the NFU Cymru Pavilion at the Royal Welsh Show this year. Those coming along to visit us at Stand E344 alongside the main showring will notice the continued joined-up approach between ourselves and our partners at NFU Mutual, with covered outdoor seating across both areas to welcome members and NFU Mutual clients. We do hope you can find the time to join us for a light refreshment and chat, or drop into one of our events or seminars."
*We also have FREE password protected WiFi on the stand*
NFU Cymru's activities during the show:
(Click on any of the links below for further information)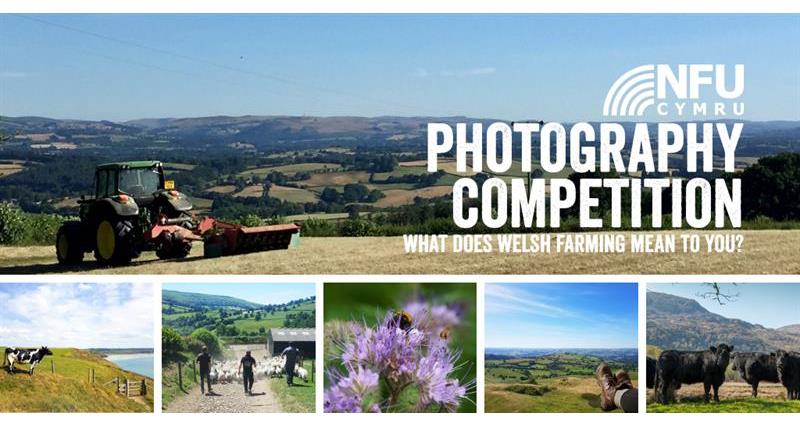 As part of this year's Royal Welsh Show, NFU Cymru has asked farmers and rural dwellers to outline what Welsh farming means to them.
Last year, NFU Cymru launched its #WeAreWelshFarming #NiYwFfermioCymru campaign which aims to encapsulate all that Welsh farming delivers for Wales and this year we want to showcase the true meaning of We Are Welsh Farming through the eyes of those who work in the industry, day-in, day out.
The photographs have now been shortlisted with three photographs in each of the categories below:
- We Are Feeding a Nation
- We Are Supporting Tourism
- We Are Enhancing the Environment
- We Are Boosting the Economy
- We Are the Heart of Rural Life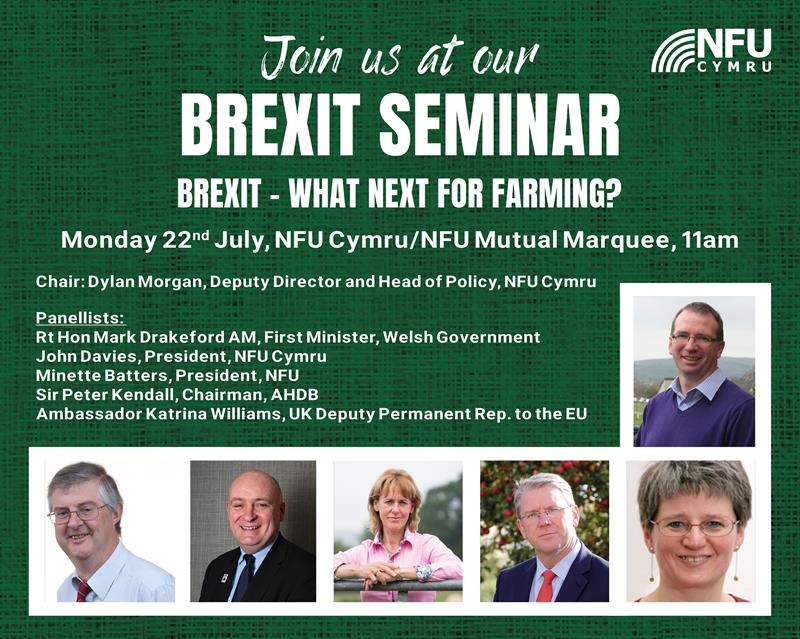 WATCH the video from the seminar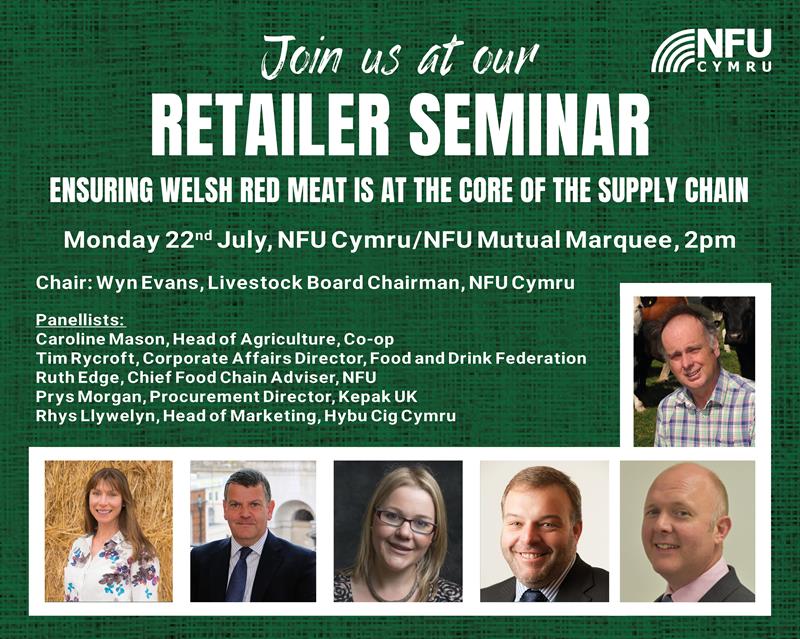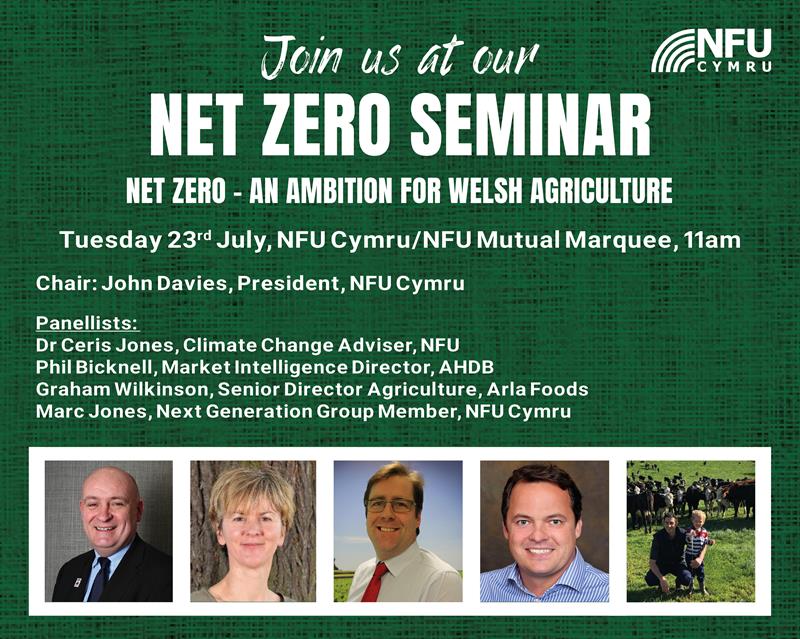 Net Zero - An ambition for Welsh agriculture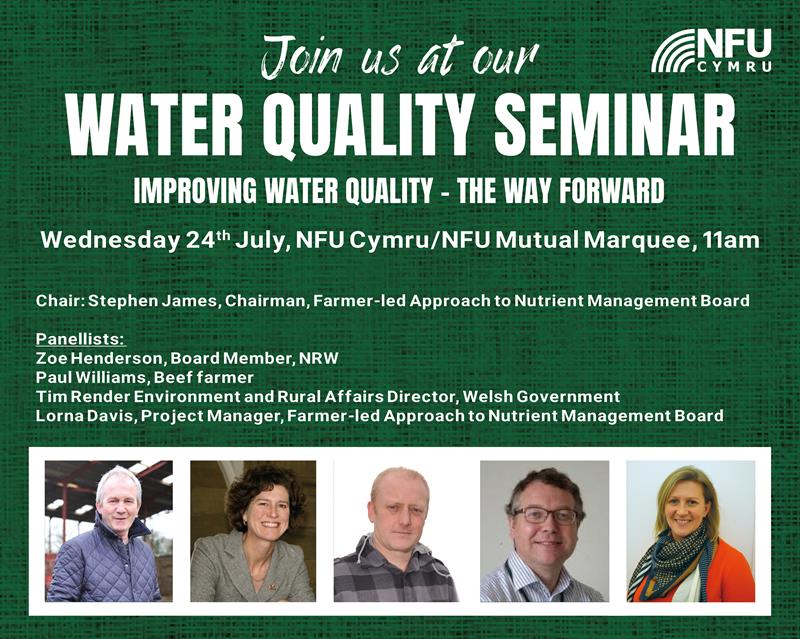 Sustainable Farming & Our Land Consultation seminar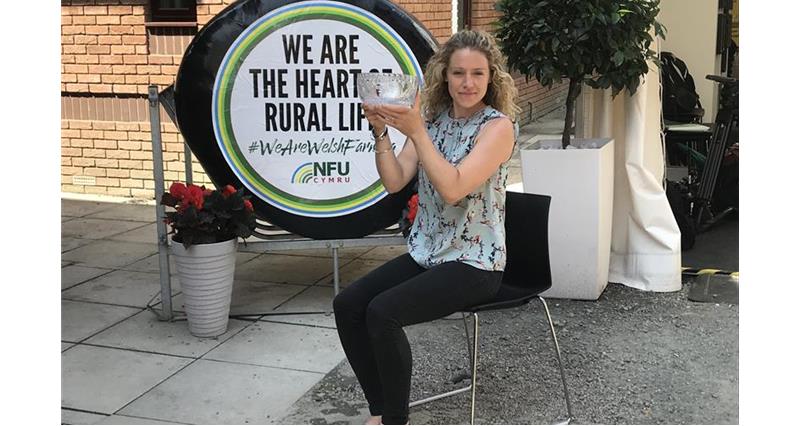 Congratulations to Nic Drew of Trefecca, Brecon, who won this year's award - Read more about Nic here
Read more about the Gareth Raw Rees Award winners here.
(sponsored by NFU Cymru)

Rugby 7s
Where: Main Cattle Ring (Timings STC)
When: Monday 22nd July 5.35pm - Round 1. Tuesday 23rd July 5.45pm - Round 2. Wednesday 24th July 2.30pm - Final.
Tug of War
Where: Main Cattle Ring (Timings STC)
When: Wednesday 25th July, 12.15pm, Final. Presentation to follow.
A reception for the finalists of both awards will commence at the NFU Cymru/NFU Mutual Marquee on Wednesday 24th July at 3.15pm.
NFU Cymru is once again delighted to be able to support Wales YFC's popular Rugby 7s and Tug of War contests. Join us at the Main Cattle Ring to see who takes the spoils.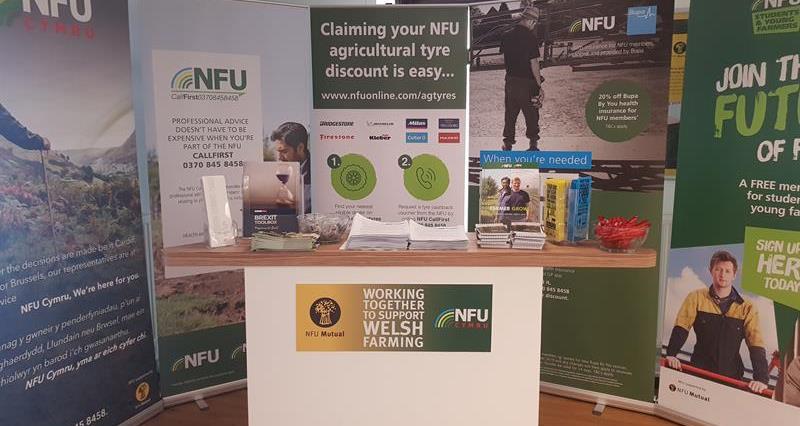 This year there will be a dedicated Business Zone, located on the NFU Cymru stand, profiling the unrivalled services and discounts available to members of NFU Cymru for the first time.
The area will promote second-to-none discounts and services that are exclusive to NFU Cymru members and are designed to cover every aspect of your farming business. Our professional services offer political, legal, regulatory and technical information as well as more practical business focussed solutions covering law, planning, environment and energy.
Your NFU Cymru membership also means that you get access to discounts specifically negotiated with farmers and growers in mind, ensuring you're getting the best possible access to what's on the market whether it be vehicles, ATVs, agricultural tyres, fuel cards, farm security, health care, and much more. Within the Business Zone you'll be able to speak directly with our professional advisers from NFU Energy and NFU Employment, along with our Legal Assistance Scheme Adviser and Panel Firms who can advise on all types of legal matters including our NFU Contract Checking Service, planning and all matters land management as well as our bespoke NFU Tenants Service. The NFU Mutual Risk Management Service will also be on hand too. Located within the same space will be some of our partners who provide our members with unrivalled affinity discounts across a huge range of leading brand names, so come and find out how to save money on your next purchases.
Read more about NFU Energy here
Read more about the Risk Management and Farm Businesses service here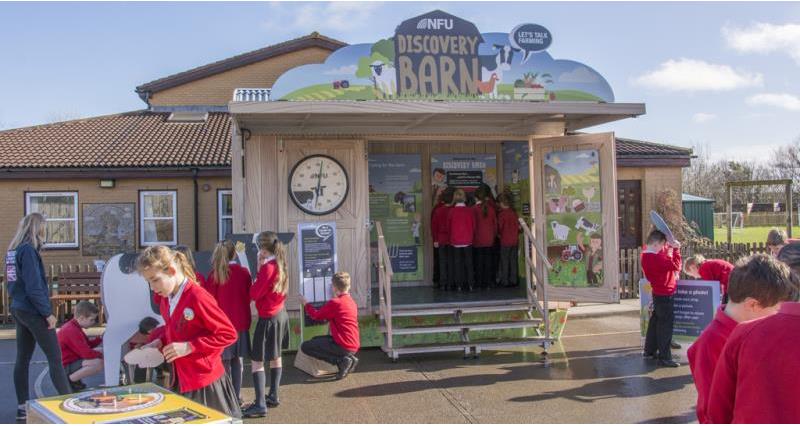 Where: Outside the NFU Cymru Pavilion
When: 9am – 5pm Monday 22nd July – Thursday 25th July
The Discovery Barn is back again this year, packed with fun and educational games and activities in both English and Welsh.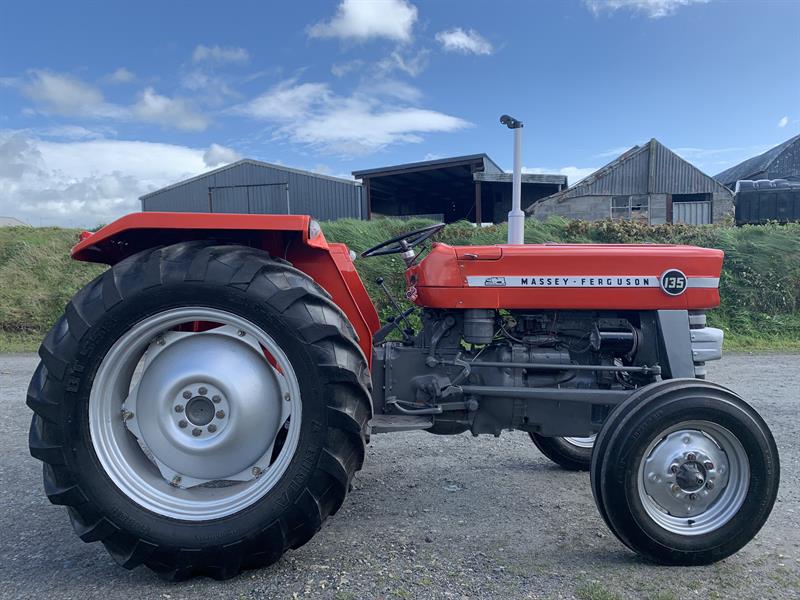 The NFU Cymru stand will be supporting the DPJ Foundation this year by hosting a tractor raffle in aid of the charity. Following generous sponsorship and donations from a number of organisations, the DPJ Foundation was able to acquire a pristine Massey Ferguson 135 worth over £5,000 to use as a raffle prize. The tractor will be on the NFU Cymru stand throughout the Royal Welsh Show for visitors to see and enter the draw – tickets are £5 per entry with all proceeds going to the DPJ Foundation. Representatives from the DPJ Foundation will also be on the stand to discuss the subject of mental health awareness in rural communities.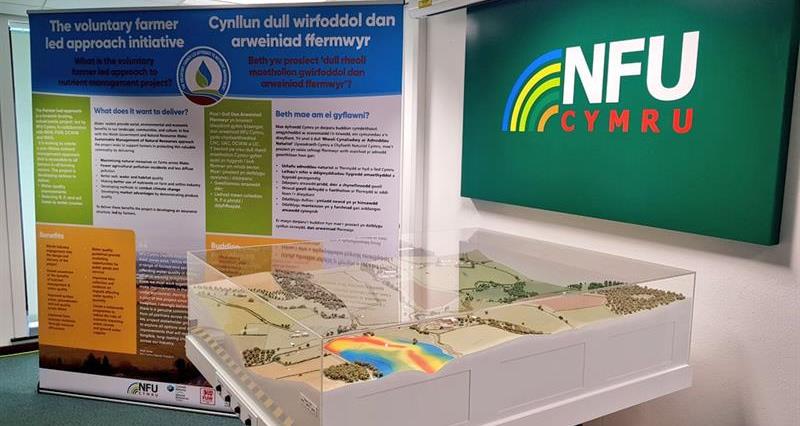 Members attending the NFU Cymru stand at this year's Royal Welsh Show will be able to view a special catchment model associated with an innovative, partner-led water quality project.
The catchment model illustrates the 'risks and opportunities' for nutrient management in a typical farmed landscape and the ways in which to mitigate these risks as part of the 'Farmer-led Approach to Nutrient Management' project. The project sees partners NFU Cymru, FUW, Natural Resources Wales, Welsh Government and Dwr Cymru Welsh Water working together to provide farmers with the flexibility to deliver water quality objectives that provide multiple benefits to the farm and environment.
The project is working together with NRW and Welsh Government to identify outcomes for industry which help farmers demonstrate they are moving forward with the challenge to address water quality risks and evidence good practice within their farming system. This includes:
Identifying the baseline for Earned Recognition which is accessible to all
Developing a framework which provides adaptability and manages risk of nutrient management on farms across Wales
Provide a standard which adds value to farm businesses, encourages innovation and delivers water quality improvements across the board
Assists the regulator to reduce pollution incidents and improve water quality through systems such as self-reporting and evidencing of nutrient management planning and delivery on farm.
Over the summer months the project will be displayed at a number of county shows and events across Wales. The NFU Cymru stand at the Royal Welsh Show provides the project with an opportunity to launch the outcomes and supporting literature to help farmers engage with the project and ways in which they can deliver earned recognition. It also provides an update of how the project is progressing, how farmers can get involved, as well as an opportunity to provide feedback on why water quality matters and what farmers would like to deliver on farm in the future.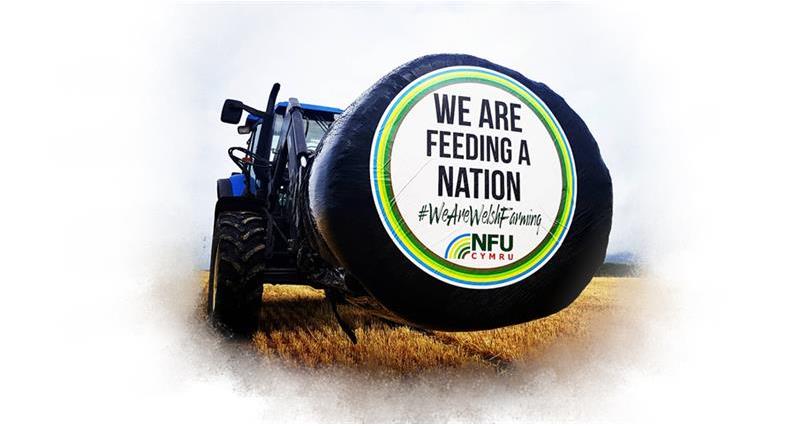 If you would like to help us spread the #WeAreWelshFarming #NiYwFfermioCymru message you can request a 'We Are The Heart of Rural Life' 'Ni Yw Calon Bywyd Gwledig' bale sticker. Simply email bmZ1LmN5bXJ1QG5mdS5vcmcudWs= to request yours.