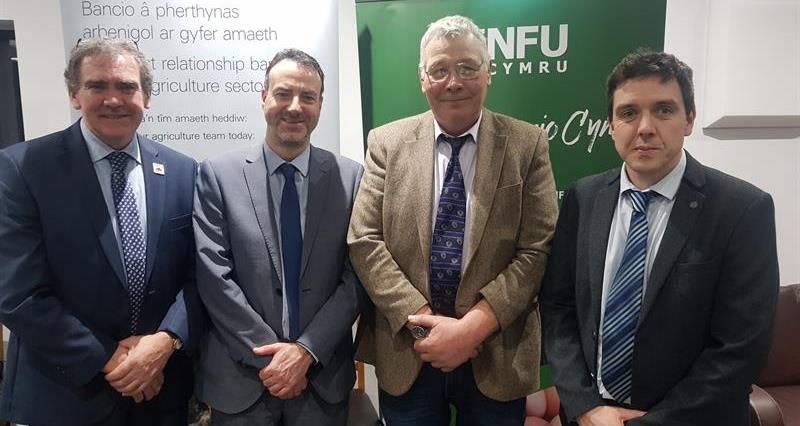 "When people buy meat, we want them to think about its quality and provenance first and foremost," says John Richards, Industry Development and Relations Manager for Hybu Cig Cymru.
This message came during Mr Richards' presentation at the recent annual Mid Gwynedd County Conference held at Pant Du, Penygroes.
As guest speaker for the evening, Mr Richards covered an array of issues impacting the red meat industry; including current market prices, the latest HCC schemes for farmers and the state of the red meat market.
Mr Richards also discussed the increased threatening and intrusive behaviour aimed at the agricultural industry in recent months. He said: "Although data shows that Veganuary isn't having an impact on red meat sales, it is highly frustrating to see the miss-reporting and falsities in the media targeting the agricultural industry in particular. This is especially frustrating when we know that Welsh red meat is produced to the highest animal welfare and environmental standards in the world.
"HCC has launched a new campaign. Its aim is to use real farmers to tell the farming story and portray the facts about our industry, with a real emphasis on the high quality of Welsh produce. This campaign will utilise many different communications channels including radio, TV and social media, to fight back at the biased reporting. We hope this campaign will remind consumers to think about food provenance and quality when making their purchasing decisions."
NFU Cymru Deputy President, Aled Jones, also addressed the meeting and spoke about the work of the union over the past year. This included water quality, bovine TB, beef prices, the heightened coverage of animal rights activists and the criticism that the farming industry is attracting from certain areas of the media. Mr Jones also reiterated Mr Richards' point that Welsh produce is currently seen as top quality and the industry must not let its already high animal welfare and environmental standards drop when the UK leaves the EU.
NFU Cymru would like to thank HSBC UK for sponsoring all 11 of the union's county conferences.