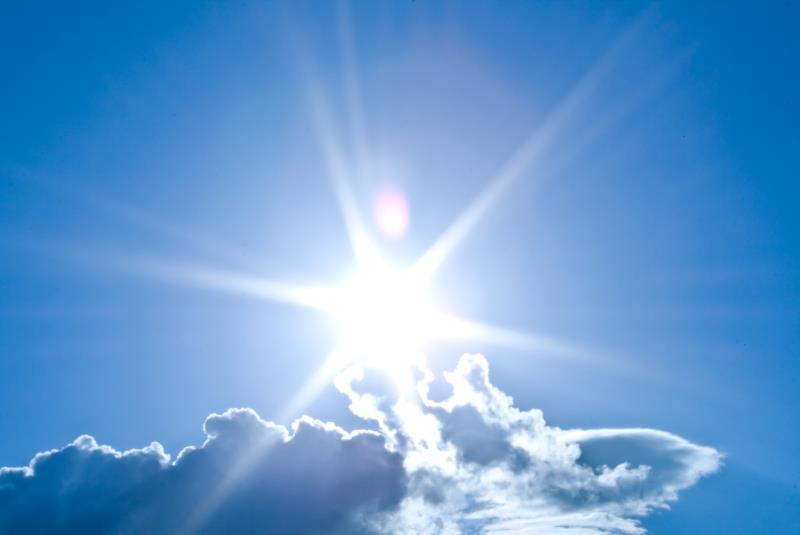 Welsh farmers have had to deal with extremities in the weather for almost a year now; firstly with the prolonged period of rain during the winter, followed by heavy snow storms in February/March and now this period of dry, warm weather, which is having an impact on farmers right across Wales.
NFU Cymru President, John Davies said: "The lack of rain has stunted grass growth and this slow grass growth combined with the intense heat burning off crops is leading to lower yields of hay and silage. The dry weather is affecting water supplies, with reports of many farm wells, ponds, ditches and some boreholes running dry. The priority for livestock farms will be protecting the welfare of their animals, putting plans in place to ensure these animals' needs are met, making sure they have access to fresh water and shade from the sun.
"We've heard of farmers who are already using their winter supplies of fodder to feed livestock and with fodder already at a premium this could become a real problem later in the year. NFU Cymru has relaunched its Fodder Bank to help members find feed for their animals - or sell any surplus. The Fodder Bank is a free service and is available here."
Welsh Government has issued guidance below:
Where there is no natural or artificial shelter to protect grazing stock from extreme weather conditions, they should be moved to a more suitable area. Shelter or natural shade from trees or hedges is important in summer as heat stress causes animals (particularly high-yielding cows and dark-coated suckler cows) severe problems such as:
abnormal breathing;
severe loss of appetite;
serious weight loss; and
anoestrus (cows not coming into season).
Owners and keepers of livestock have a duty of care for the animals at all times and are encouraged to follow the highest possible standards of husbandry for their livestock. Owners should have contingency plans incidents or eventualities that are likely to affect their animals. They should ensure that the animals can be inspected, fed, provided with sufficient water and shelter by an experienced or qualified person in the place of the owner or keeper of the animals.