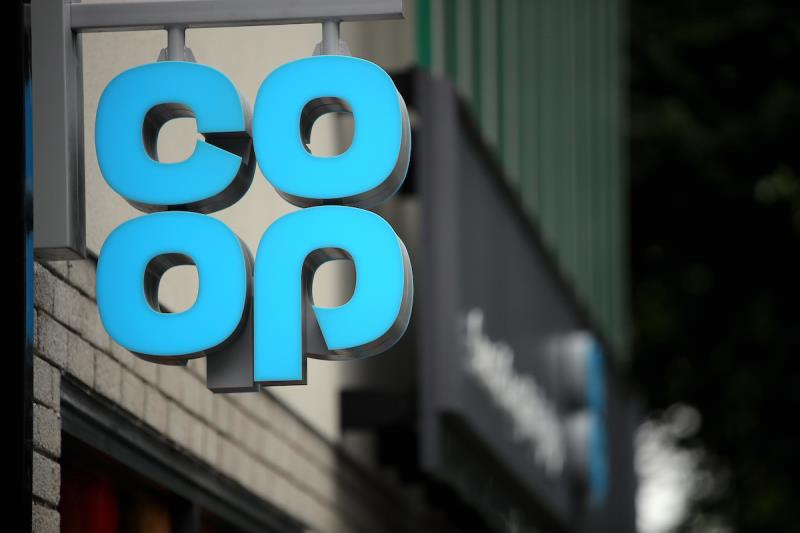 Shoppers are showing their support for Welsh farmers with figures released by the Co-op showing a near 20% "spring" in demand for Welsh lamb since the retailer extended its backing for British agriculture last May.
The Co-op became the first major retailer to "chop" imports and switch all of its own brand fresh meat to British – including lamb and bacon – part of a £2.5Bn investment over three years to source UK farmed produce. The community retailer has widened its Lamb Farming Group and now stocks Welsh lamb all year round with Welsh Lamb Chops; Leg Steaks and Mince among its top sellers.
The convenience retailer has also extended its Local Sourcing programme in Wales after reporting a 42 per cent year-on-year increase in sales of locally produced goods – the Co-op operates around 160 food stores in Wales, and now offers more than 500 Welsh-made products from beef, bread and beer to potatoes, preserves and pies.
NFU Cymru President, John Davies, said: "The Co-op has long supported Welsh farming, and the move to offer Welsh lamb all year round must again be applauded. Welsh produce is produced to the highest animal health and environmental standards and is fully traceable; therefore consumers can be sure that when they buy Welsh they are buying a quality product.
"The Co-op's increase in demand for Welsh lamb is testament to its quality and is positive for Welsh lamb producers and the Co-op alike. We look forward to continuing to work with the Co-op to further build on this success."
The Welsh Government's Cabinet Secretary for Energy, Planning and Rural Affairs, Lesley Griffiths said: "With the current uncertainty facing our agriculture industry it is important now more than ever we actively support it and take every opportunity to promote our high quality food and drink. Co-op's continued commitment to Welsh produce is extremely welcome and a real boost for our rural communities. These figures show shoppers have responded positively to their offer of an extended range of Welsh lamb, which we all know is the very best in the world".
Tina Mitchell, Co-op's Managing Director for Wales, said: "The Co-op is positively responding to the changes occurring within this dynamic sector. Our Food business is going from strength to strength and moving forward with a clear purpose and momentum in what is clearly a challenging retail market. We have a proud history in Wales which traces back to the mid-1800's, and have the ambition for our stores to be at the heart of local life, bringing communities together and offering our Members and customers great quality products when and where they need them. We're delighted to be making further significant investment in Wales again in 2018 - investing in our people, stores, products, prices and communities."
Edward Reaney, Co-op's Senior Buyer for Lamb, added: "We are delighted with the consumer response, by working closely with our Farming Groups we have been able to supply Welsh lamb all year round – something that customers and farmers had told us is important to them. Our commitment to the UK farming industry is stronger than ever and the extension of our lamb farming group comes at a very exciting time for the Co-op."
Simon Dryell, Head of Local Sourcing at the Co-op, added: "Local produce is made with pride, innovation and passion to deliver consistently great quality and taste. The Co-op is committed to celebrating and supporting local producers. We recognise that one size doesn't fit all for our smaller producers, and so our approach is designed to break down the barriers that these producers can often face, we don't seek exclusivity for instance – we want these businesses to thrive in our communities, and for Co-op food stores to showcase Great Welsh food and drink."