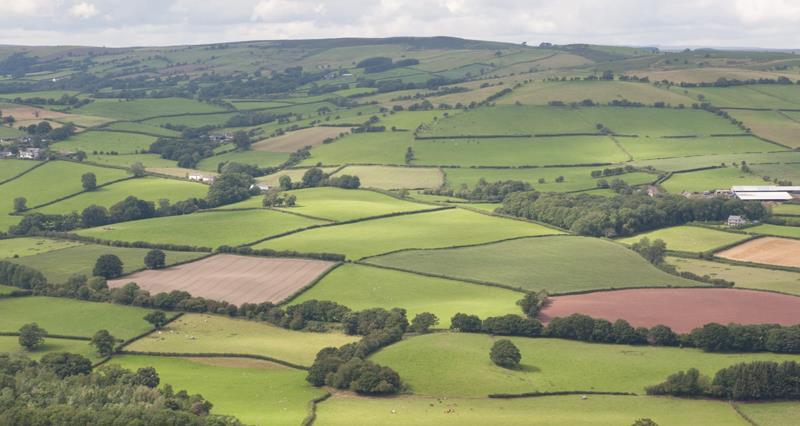 Brecon and Radnor NFU Cymru members are seeking urgent assurances that UK Government will not place Welsh farming in jeopardy by failing to recognise the high quality assurances and standards UK farmers adhere to.
Robert Lewis, NFU Cymru Brecon and Radnor County Chairman said: "Without the maintenance of tariff protections, we are in danger of opening up the UK to imported food that would be illegal to produce here. We are in danger of food being produced at a lower cost because it may fail to meet the environmental and animal welfare standards which are legally required of our own farmers - flooding our market and resulting in unsustainable price falls. Not only could this be terrible news for Welsh farmers, whose very businesses will be under threat, but also for consumers who enjoy the high-quality and affordable food they produce.
"Farmers have full confidence in the produce they deliver throughout the year, not to mention the environmental commitment and the jobs maintained as a result of the farming sector. Just last year I hosted a business and economy day where over 90 businesses, who I regularly use, turned up to show their support for us as farmers, recognising our invaluable financial and social contribution to the wider community.
"While it is clearly important that the government manages prices for consumers in a 'No deal' scenario, border tariffs have very little impact on retail food prices. They can, however, have a massive impact on the viability of farm businesses and our ability to produce high quality, great Welsh food.
"The message is clear; we cannot accept any government decision which will allow imported produce, produced to standards that would be illegal here, to displace our home-grown, highly regarded, trusted produce. This is undermining to all farming sectors. I don't recall anyone selling a vision of post-Brexit Britain as one involving lower standard food filling shop shelves while Welsh farmers, the guardians of our cherished countryside, go out of business."