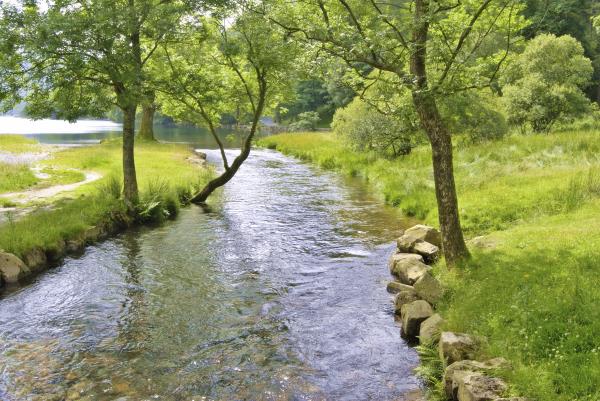 The role of Welsh agriculture in maintaining and enhancing water quality in Wales has been set out by NFU Cymru in their recent paper entitled 'A vision for improved water quality in Wales'.

The paper, shared with Welsh Government and Natural Resources Wales recently, identifies the immediate opportunities to support the sector to make water quality improvements through a series of twenty recommendations around the themes of advice and guidance; improved investment support; as well as facilitating the uptake of technology and innovative approaches.

NFU Cymru Rural Affairs Board Chair Hedd Pugh said: "The evidence shows there are a wide range of factors influencing water quality in Wales and it is important that we all recognise the significant efforts of farmers across Wales to improve water quality over many years. The quantity of nitrogen based fertilisers, for example, has reduced by 45% between 1990 and 2013; pesticide use is now highly targeted with 50% less active ingredient applied since 1990; farmers have also undertaken practical actions on their farms through successive agri-environmental schemes to improve water quality.

"Water Framework Directive (WFD) investigations for 2015 show that agricultural practices are contributing to the failure of 110 of the 953 waterbodies in Wales, so we are clear that there is more that can be done. This paper sets out how this can be achieved and is the culmination of extensive consultation with our membership including the Union's Milk, Livestock, Rural Affairs and Combinable Crops Boards.

"We are pleased that throughout this process the willingness of farmers to play their part has been unequivocal - the focus has been on identifying practical solutions. We very much hope that the Welsh Government and Natural Resources Wales will carefully consider our findings and seek to implement the recommendations as soon as possible. It is important to acknowledge that in the context of Brexit, many of these mechanisms, particularly those funded through the Rural Development Programme are now time limited. Time is, therefore, of the essence."

Concluding Mr Pugh said:" Our vision for Welsh agriculture is simple – productive, progressive and profitable farm businesses delivering jobs, growth and investment for Wales. Central to delivering this vision is the development of a strong brand for Wales – Brand Wales - based around high quality products and services produced in a sustainable way. We see the highest possible environmental standards as key to this."