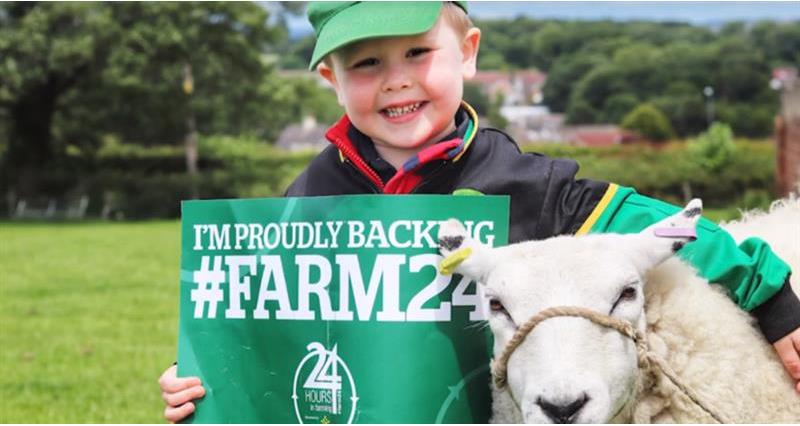 24 Hours in Farming, which got underway at 5am today (Thursday 6 August 2020), encourages farmers to show the general public a typical working day in farming through the power of social media.
Organised by FG Insights and sponsored by Morrisons, the aim of the day is to showcase the passion and commitment that goes into producing the food we eat. Now more than ever, in the midst of the coronavirus pandemic, British farmers are being relied on to dig deep and serve the nation.
Everyone working in the industry is encouraged to share social media posts over the 24 hours from 5am Thursday 6 August to 5am Friday 7 August using the hashtag #Farm24.
Here's one of our Student and Young Farmer Ambassadors taking part earlier today:
How to get involved
You can take part on any social media platform, although Twitter and Facebook are the most popular channels on the day. Simply tag your post #Farm24. Throughout the day, Farmers Guardian will be commenting, sharing and collating posts into stories for added impact.
Show your typical working day - whatever that involves. Post as many times as you like. And if you have visitors to your farm, or you're attending a meeting, or doing something social, show that too.
10 ways to get involved: Use #Farm24 on social media to:
Share a day in your life
Show how you're keeping the nation fed
Tell us about your farm
Snap your favourite machinery
Share your livestock or crops
Tell us how you got into farming
Show what makes you proud
Share the sounds of the countryside
Share the benefits of buying British
Show where food comes from
♦ Take a look at these six facts about British farming and share them throughout #Farm24.
Photos and video
Including photos or a short video will really bring your posts to life. They're much more likely to be read, commented on and shared among the general public. Try to keep video clips to a maximum of one minute and make sure they're landscape (rather than portrait).
♦ For more information on the event, visit the Farmers Guardian website.
More from NFUonline: