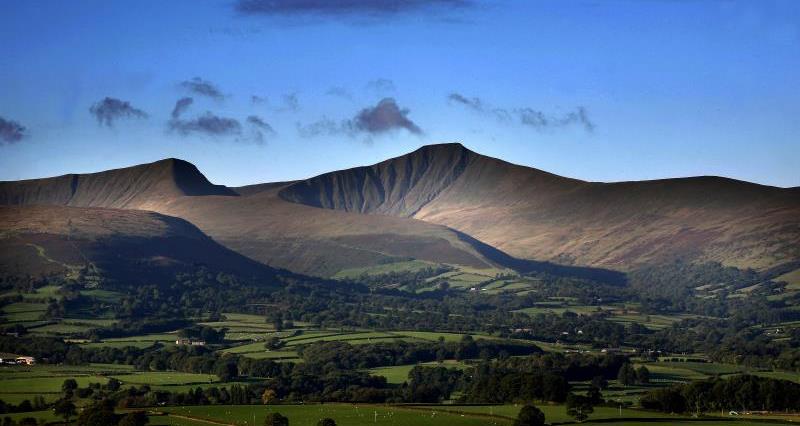 Coronavirus is a viral disease that can cause coughing, fever and difficulty breathing. It can be more severe in older people, those with weakened immune systems and some long-term conditions like diabetes or cancer. Most cases of coronavirus (COVID-19) seem to be mild.
Coronavirus (COVID-19): what you need to do
Stay local and keep Wales safe:
always observe social distancing
wash your hands regularly
if you are meeting one other household, stay outdoors and stay local
work from home if you can
Stay at home if you or anyone you live with has symptoms.
What is the government saying about self-isolation?
All persons displaying symptoms of coronavirus should self-isolate and stay at home.
What are the symptoms?
The most common symptoms of coronavirus (COVID-19) are recent onset of:
New continuous cough and/or
High temperature 37.8°C or above
For most people, coronavirus (COVID-19) will be a mild illness.
How long do I need to stay at home if I have symptoms?
Anyone with symptoms should stay at home for at least seven days.
If you live with other people, they should stay at home for at least 14 days, to avoid spreading the infection outside the home.
After 14 days anyone you live with who does not have symptoms can return to their normal routine.
But if anyone in your home gets symptoms, they should stay at home for seven days from the day their symptoms start. Even if it means they're at home for longer than 14 days.
What if I'm over 70, or have a long-term condition, are pregnant or have a weakened immune system?
If you live with someone who is 70 or over, has a long-term condition, is pregnant or has a weakened immune system, try to find somewhere else for them to stay for 14 days.
If you stay at home together, try to keep away from each other as much as possible.
What if I still have symptoms after seven days?
After seven days, if you no longer have a high temperature you can return to your normal routine.
If you still have a high temperature, stay at home until your temperature returns to normal.
If you still have a cough after seven days, but your temperature is normal, you do not need to continue staying at home. A cough can last for several weeks after the infection has gone.
Use the NHS 111 online coronavirus service 111 if:
You feel you cannot cope with your symptoms at home
Your condition gets worse
Your symptoms do not get better after seven days
Only call the telephone 111 number if you cannot get help online.
Tips for staying at home
It's important to stay at home to stop coronavirus spreading.
Do
Try to keep at least two metres (three steps) from other people in your home, particularly people over 70, or those with long-term health conditions
Ask friends, family and delivery services to deliver things like food shopping and medicines but leave them outside
Sleep alone, if possible
Regularly wash your hands with soap and warm water for at least 20 seconds
Drink plenty of water and take paracetamol to help with your symptoms
Don't
Have visitors - ask people to leave deliveries outside
Leave your home, for example to school or to public place
More information and advice is available on the NHS website and on the Gov.uk website as well as the Public Health Wales (PHW) website.
How to deal with self-isolation on farm
Self-isolation may help keep you physically well, but mental wellbeing is important, and a prolonged period of isolation can have a detrimental effect on mental health.
Here are some ideas to help you deal with self-isolation and help keep you mentally well:
Eat healthily and avoid constant snacking on sugary and salty snacks.
Exercise regularly and wherever possible get outside for some fresh air even if it has to be just the garden. If you can't get outside things like bird watching from the window or tending to house plants can help to add variety to routines and keep minds active.
Establish and keep to a routine to help get things done and give a sense of achievement having done so.
Avoid looking at a screen all day whether it is for work or pleasure. Too much blue light from screens can be disruptive to sleep and wellbeing.
Stay connected. Just because you may be self-isolating does not mean that you have no contact with the outside world. Use the phone, email, Facetime or Skype to keep in regular contact with friends and family. Regular social contact will be good for you but will also benefit whoever you are talking to as well. Keep in touch with neighbouring farms so that you can have the opportunity to talk with people who can relate to the situations and issues you may be facing.
Limit news intake. The World Health Organisation says: "A near-constant stream of news reports about an outbreak can cause anyone to feel anxious or distressed. Limit news updates to certain times and use trusted sites such as the NHS and Gov.uk to get information and guidance on how to cope with coronavirus."
Advice from people who understand farmers and farming is available from the Farm Community Network on 03000 111 999.
More information and advice on dealing with self-isolation is available on the NHS website and on the Gov.uk website as well as the Public Health Wales (PHW) website.
Information and advice on mental wellbeing is available from the Mental Health Foundation and from Mind.
Lone working
It is vitally important that you consider your safety when lone working. Please see the NFU guidance for more information.