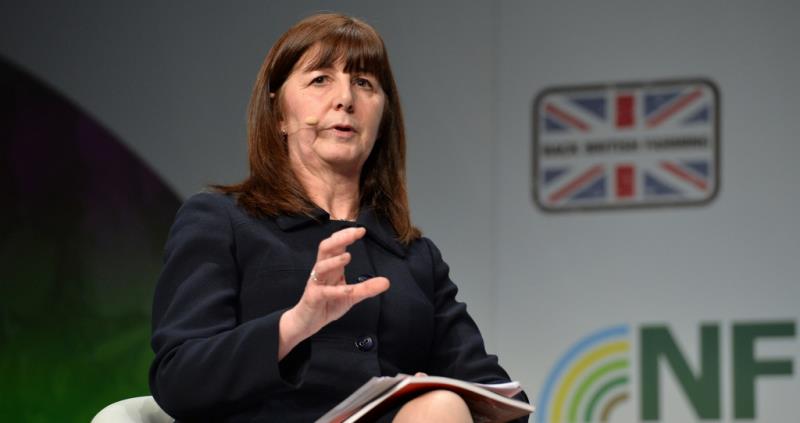 The Cabinet Secretary, through her Brexit roundtable stakeholder group and the sub groups that work to that group, has provided a valuable forum for NFU Cymru and other stakeholders to highlight the challenges and opportunities that Brexit provides for our industry.
NFU Cymru President, John Davies said: "NFU Cymru was pleased to be a member of the sub-group that provided evidence to help Welsh Government draft this comprehensive EU Exit Scenario report. The report highlights the potential far reaching impacts that policy decisions over our future trading relationship with the EU and the rest of the world will have on the Welsh food and farming industry and the environmental, social and cultural impacts of various Brexit scenarios.
"Whilst the report does highlight that different sectors may be impacted to varying degrees by the type of trading relationship we have following our departure from the EU, the clear message is that the EU is the key export market for the vast majority of Welsh food and drink exports. The future prosperity of rural Wales is dependent on our continued access to EU markets and the UK Government must seek to actively engage with the EU with the aim of securing an outcome that delivers continued free and frictionless trade to our closet and most valuable export market.
"This report helps to provide the evidence base for future work in Wales to assist in designing and implementing a new Welsh agricultural policy that allows Welsh farmers to continue to be the cornerstone of the £6.9 billion Welsh food and drink sector. This will ensure we can continue to be seen as a country that produces world leading products to the highest environmental and welfare standards. The policy must be flexible and have the funding required to help us deal with the range of possible Brexit outcomes. NFU Cymru looks forward to continuing to work in partnership with Welsh Government and fellow stakeholders to help achieve the best possible outcome for Wales."