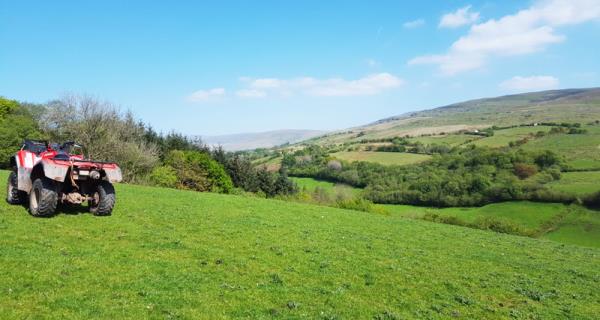 NFU Cymru members are invited to the next Carmarthenshire county meeting where they will hear from NFU Cymru Environment and Land Use Adviser, Rachel Lewis-Davies.
At the meeting, which will be held at the Halfway Inn, Nantgaredig on Monday, 4th June at 7.30pm, Rachel Lewis-Davies will discuss measures to improve water quality in Wales. Following the Cabinet Secretary's announcement to work with stakeholders to consider an appropriate balance of voluntary approaches, investment and regulation to improve water quality in Wales, the meeting will include discussions on how this issue affects farmers in the county.
Farming Connect and Taclo'r Tywi will also be in attendance to provide more advice and guidance on water quality.
Huw Davies, NFU Cymru Carmarthenshire County Chairman said: "I'd like to thank Rachel Lewis-Davies, as well as those from Farming Connect and Taclo'r Tywi, for agreeing to come to the meeting and speak with us about this important issue.
"Please do come along to make sure your voice is heard and to explore practical ways we can help to improve water quality in Wales. This issue affects us all; regardless of farming sector, so I look forward to seeing a good turnout at the meeting."
If you would like to attend the meeting, or would like any more information, please contact NFU Cyrmu Carmarthenshire County Adviser, Aled Davies on 01982 554200.