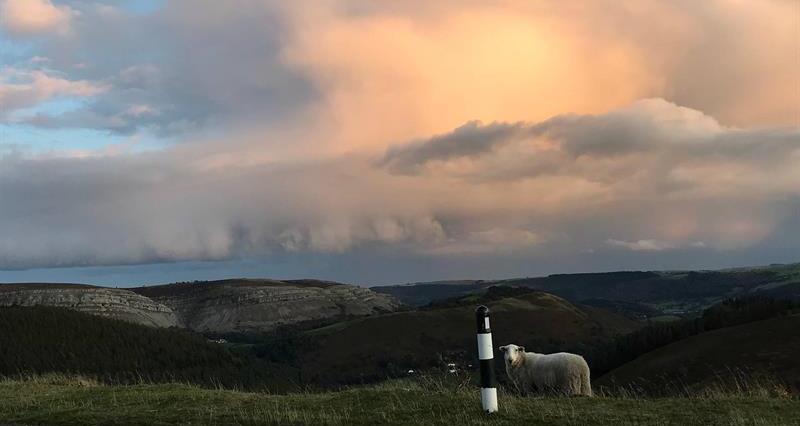 As the NFU Cymru county meetings river starts to run, Joe Mault, County Adviser for Clwyd and Montgomeryshire invited the farmer-led approach Project Manager, Lorna Davis to present her ideas as well as gather the thoughts of Water Quality Task and Finish Group member Paul Williams' county.
The presentation outlined the project approach, creating a blue print for Welsh agriculture to demonstrate improvements in water quality by enabling farmers to utilise their on farm nutrient assets more accurately and efficiently.
This was followed by an outline of the current situation in the Clwyd area and showed how the overall water quality status is affected by inputs from all sectors.
Lorna Davis, Project Manager of the Farmer-led Approach to Nutrient Management said: "Going forward it is really important to understand and identify water quality risks on each farm. By knowing this, we as farmers are able to rectify any problems and reduce the overall nutrient load through small steps over a manageable time frame.
"With this in mind, I discussed with the attendees how pollution has pathways and receptors as well as a source. The source of pollution is usually down to mis-management of nutrients, with examples of these included within the presentation.
"The evening finished with some great input from the farmers on methods which they would like to use to evidence change, and issues such as low ph affecting efficiencies in upland being difficult to address with decreasing access to the correct lime.
"The appetite to engage more with local water quality measurements, and to be able to undertake nutrient sampling within their own waters again confirmed the projects desire to ensure all farmers have access to understanding how the nutrient and water cycle interacts within the farm boundary and develop a range of solutions to manage and mitigate risk where possible."